Underwriting Assistant
---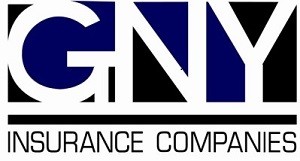 Greater NY Mutual Insurance Co
---
---
The Underwriting Assistant performs support functions to assist the underwriters in assessing the insurability and profitability of a risk. These support functions include the gathering of all pertinent information with some preliminary analysis of this material. All of the work performed is under the daily guidance, review, and authority of the senior underwriter, underwriter or underwriting management staff.

Description of Duties:
Maintains new business inbox in Outlook and acknowledges receipt of all new business submissions.Also logs all new business into WINS and sets-up the ImageRight file.

Orders Loss Control Inspections through automated system and tracks progress.

Additional needed information is requested from producers via phone and/or e-mail.

Additional information concerning risk operations are developed utilizing internet resources.

Orders loss runs for external requests and for all renewals.

Completes all Legal Notices for the CT Branch using the Oden system including cancellations, non-renewals and premium notices.

Supports effective communication and a professional environment relating to peers, management staff and customers.

Handles projects, logs, record keeping and other miscellaneous work as directed by the underwriters or underwriting management staff.

Complete Marshall & Swift BVS Calculations and ordering Risk Meter Reports as needed.

Complete Cluster Analysis worksheets.

Complete policy rating of new business and renewal accounts as assigned

May perform additional related duties as required.

Requirements:
Prior rating and/or commercial lines underwriting support experience is required.

The ability to work in an automated fast paced environment is essential.

Strong written and verbal communication skills are needed.

Excellent interpersonal skills and time management skills required.

Extreme attention to detail and organization skills required.