Claims Unit Supervisor - Work Comp
---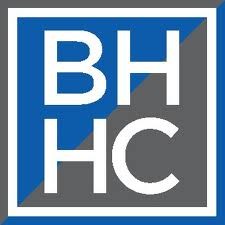 Berkshire Hathaway Homestate Companies
---
---
POSITION DESCRIPTION
Berkshire Hathaway Homestate Companies has an opening in our Sacramento, CA Office location for Claims Unit Supervisor. The Unit Supervisor is responsible for the development, management, and performance of a unit of Claim Professionals managing workers compensation claims.

RESPONSIBILITIES
Ensure that claims are managed in compliance with applicable statutes, regulations, case law,and Company standards, and that the unit achieves high scores on claim audits.
Ensure that the unit's Claim Professionals produce successful claim outcomes by achieving prompt claim closures, high client satisfaction with claim services, effective claim cost containment, and achievement of the unit's goals.
Ensure that claim reserves and settlements are appropriate and timely.
Monitor and direct the management of individual claims within the unit in accordance with Company standards.
Manage the workflow of the unit including planning, assigning, and directing work.
Foster and guide the personal and professional development and growth of individual Claim Professionals of varying levels of experience to help them build successful and satisfying careers while producing excellent results in their work and exhibiting exemplary workplace behavior.
Serve as a role model for the Company's culture by embodying the highest standards of performance, behavior, and ethical standards.
Actively reinforce and support Company programs and initiatives including internal audit,training, and strategic and tactical innovation and improvement.
Identify and communicate training needs, assist upon request with facilitating training topics,and continually reinforce Claim Professionals' adherence to the concepts and techniques taught during the training program.
Aid in the development of vendor panels by identifying qualifying and non-qualifying defense attorneys, nurse case managers, vocational rehabilitation consultants, and investigators.Maintain effective vendor relationships including holding vendors to the Company's high expectations of service and results.

QUALIFICATIONS
Bachelor's degree from an accredited college or university; or at leastfive years of relevant experience and training; or an equivalent combination of education andexperience. Prior supervisory experience in workers compensation claims management ispreferred but not mandatory.
Able to read, analyze, and interpret business periodicals, professionaljournals, technical procedures, medical reports, bills, legal briefs, statutes, regulations, andcourt opinions. Able to write claim notes, summaries, reports, and business correspondence.Able to effectively present information and respond to questions with managers, clients,customers, and the general public, both in individual conversations and presentations to groups.
Able to add, subtract, multiply, and divide in all units of measure, using wholenumbers, common fractions, and decimals. Able to compute rate, ratio, and percent. Familiarwith the time value of money and reducing future streams of payments to a present value.Familiar with the concept of statistical likelihood as the basis for calculating the value of apossible financial outcome.
Able to apply common sense understanding to carry out instructionsfurnished in written, oral, or diagram form. Able to deal with problems involving severalconcrete variables in standardized situations.
Knowledge of Microsoft Office software. Able to quickly master proprietaryand vended software applications.
Licensed to adjust workers' compensation claims in one or morejurisdictions.

COMPREHENSIVE BENEFITS PACKAGE:
Health and wellness – low premiums for medical, dental and vision coverage, FSA and EAP benefits
Company paid Life, Disability and ADD benefits
Employee Retirement Savings Plan with employer match up to 5 percent of compensation
Generous Paid Time Off and Holidays
Education Assistance Reimbursement
Recognition and Rewards Programs
Company Store
Discounts across Berkshire Hathaway Inc. companies such as GEICO, See's Candies, etc.