Underwriting Consultant, Excess Casualty, Commercial Insurance
---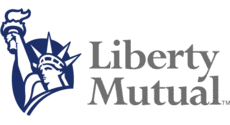 Liberty Mutual
---
---
Advance Your Underwriting Career at Liberty Mutual Insurance- A Fortune 100 Company
Develops, grows, and maintains a profitable, diversified book of business through effective underwriting decision making, mutually beneficial agent/brokers relationships, and application of underwriting tools, systems, and expert resources. Guides/mentors less experienced underwriters in their respective area of expertise, including regular employee coaching with feedback to the manager on progress of the employee. Participates in regular projects that further the goals of the company.
Risk Selection: evaluates or assesses the business applying for insurance by qualifying accounts; identifying, selecting and assessing risks; determining the premium, policy terms and conditions; obtaining approvals; creating/presenting the proposal to the agent/broker and successfully negotiating deals.
Agent/Broker Relationships: Demonstrates a high level of responsiveness and focus on supporting Agents and Brokers objectives through successful negotiations.
Develops and maintains the relationship through responsive service, site visits, in person renewal meetings or enhanced knowledge of their customers businesses.
Portfolio Management: Manages a sizable and complex book of business by analyzing the portfolio, identifying areas of opportunity for improved growth, profit and diversification, and executing marketing plans to increase market share with preferred brokers.
Documenting the Deal: Documents files in a way that reflects a solid thought process and decision making through comprehensive account reviews, sign-offs and referrals.
Leadership: Formally guides, mentors, and coaches underwriters in both technical and professional skills. Demonstrates multiple areas of expertise and provides regular updates to other underwriters.
Continuous Improvement: Actively participates in continuous improvement by fully engaging in daily huddles, generating suggestions, following appropriate procedures and work principles, participating in problem solving activities, and using continuous improvement tools to support the work of the team.
Expert-level knowledge of insurance products/coverage, market segments and marketplace; insurance finance and actuarial concepts; loss control/risk engineering; marketing/selling techniques, regulatory environment and reinsurance; advanced-level knowledge of underwriting, pricing, risk selection, territory management. Ability to apply underwriting/appetite, tools, systems, and resources to achieve goals, solve complex problems, establish and build healthy working relationships exceeds in mentoring relationships, and negotiate as normally acquired and a related bachelors degree, ten+ years of commercial lines underwriting experience preferred; CPCU or professional insurance designation preferred.
Benefits:
We value your hard work, integrity and commitment to positive change. In return for your service, it's our privilege to offer you benefits and rewards that support your life and well-being. To learn more about our benefit offerings please visit: https://LMI.co/Benefits
Overview:
At Liberty Mutual, we give motivated, accomplished professionals the opportunity to help us redefine what insurance means; to work for a global leader with a deep sense of humanity and a focus on improving and protecting everyday lives. We create an inspired, collaborative environment, where people can take ownership of their work; push breakthrough ideas; and feel confident that their contributions will be valued and their growth championed.
We're dedicated to doing the right thing for our employees, because we know that their fulfillment and success leads us to great places. Life. Happiness. Innovation. Impact. Advancement. Whatever their pursuit, talented people find their path at Liberty Mutual.
Job:
Underwriting
Primary Location:
United States-Illinois-Chicago
Schedule:
Full-time
Salary:
$98,000-$140,000
Education Level:
Bachelor's Degree (±16 years)
Travel:
Yes, 25 % of the Time