Marketing Representative
---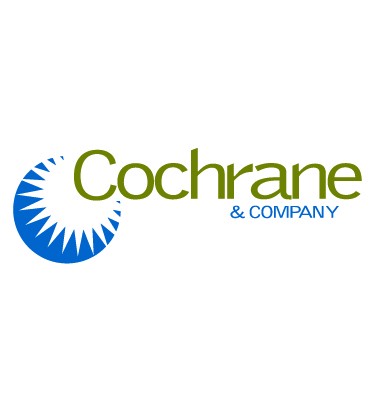 Cochrane & Company
---
---
Successful candidate may reside in the following locations: Springfield, MO, Kansas City, MO, St. Louis, MO, or Denver, CO.

Position summary
The Marketing Representative is responsible for driving sales growth within the assigned territory by developing relationships with Independent Agents and Brokers in order to build agent awareness of our products and services. This position functions as a liaison for clients; ensures compliance; and provides administrative support where applicable.

Standards of Performance
• Actively support and incorporate the core values of the company into daily activities
• Maintain a positive and respectful attitude with fellow colleagues
• Work as a team to achieve department and overall company goals
• Demonstrate exceptional customer service skills, internally and externally, with effective communication, respect and integrity
• Maintain confidentiality of all information related to customers, carriers, colleagues and the company
• Be dependable and consistently report to work on time prepared to perform duties of the position.

Essential Job Functions
• Work in conjunction with the appropriate underwriting teams to identify opportunities and develop marketing plans for the territory.
• Develop and pre-qualify new agency appointments.
• Effectively manage assigned agents/brokers by developing and maintaining relationships to write and retain accounts.
• Complete 15-20 agency marketing calls per week.
• Provide training to agents on various online systems and procedures.
• Develop programs and promotions to achieve growth on new business and overall book performance.
• Represent Cochrane & Company at various trade and association conventions and meetings.
• Maintain Customer Relations Management (CRM) and other company database systems.
• Maintain a concern for timeliness, accuracy and completeness when interacting with customers, carriers and colleagues.
• Actively participate in organization initiatives and support core values.
• Other duties as assigned or required to meet company needs.

Minimum requirements
• 5+ years of Property and Casualty experience. Surplus lines experience preferred, but not required.
• Available to travel throughout the territory and spending 50+ nights a year in a hotel.
• Effective communication, both verbal and written, with colleagues, managers and the public.
• Strong problem solving skills, flexible and work in a team environment.
• Work independently, manage own job functions and take responsibility for decisions and actions.
• Ability to organize and prioritize effectively, manage multiple projects, consistently meet deadlines and act with a sense of urgency.