Imagine not being able to read this article, or the directions on a medicine bottle, or the menu at a restaurant. For 32 million Americans, being unable to read is a daily reality, according to the U.S. Department of Education. This is not a problem for adults only; millions of children in America are growing up without learning how to read also.
The Insurance Industry Charitable Foundation (IICF), a non-profit organization funded by the insurance industry, has often supported children's causes and education though its regional chapters' grants and volunteerism. The IICF is now targeting child literacy on a national scale with its biggest contribution and effort yet.
The IICF has partnered with Sesame Workshop, the nonprofit organization behind the long-running PBS-TV kids' educational program, Sesame Street, to launch a new early learning literacy program called "Every Day is a Reading and Writing Day."
The literacy program is the first grant awarded by the IICF to support its goal of tackling widespread social challenges, such as literacy, on a national scale with a long-term commitment, says IICF's CEO Bill Ross.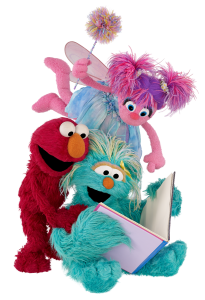 "One in four children in America will grow up without learning how to read," Ross says. "If we can impact that in any way, we've achieved something really good for the communities that we work in and frankly for the industry that we represent."
The IICF is a collective insurance industry effort that provides grants, volunteer service and leadership. Since its inception in 1994, IICF has contributed more than $20 million to charities and 166,000 volunteer hours to hundreds of community nonprofit organizations.
According to Ross, the IICF National Committee was motivated to get involved on early learning literacy after learning that waiting until high school can be too late to have a real impact.
"All the research shows that you need to focus your attention on the preschool individual," Ross says. "That's where we can make great strides for the economic success of America."
This year, the IICF made its largest single grant ever – $750,000 to the Sesame Workshop – to launch the literacy initiative.
The program offers families, parents, caregivers and volunteers learning materials that draw from everyday life, thus giving adults an easy way to implement literacy into their daily interactions with children. The resources are available for free, in English and Spanish, to parents across the country at www.sesamestreet.org/literacy.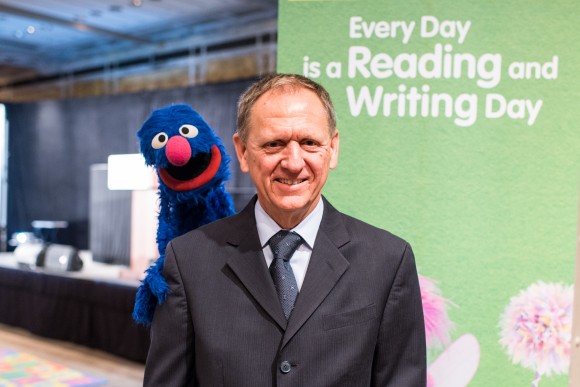 The program is certainly not Sesame's first program centered on early childhood education.
"From the very beginning, Sesame Street has promoted the importance of early childhood education. However, children from low-income families do not have access to the same educational opportunities as children from high-income families," says Dr. Jeanette Betancourt, senior vice president for Community and Family Engagement at Sesame Workshop. "With support from IICF, we are excited to bring 'Every Day is a Reading and Writing Day' to young children."
Why Literacy and Insurance
The search for the right national program to support began almost three years ago, according to Ross.
The IICF's leadership – which today consists of four operating boards and a national board of governors – collectively operates a robust local grants program. Each of IICF's four divisions – Midwest, Northeast, Texas/Southeast and West – raises money and reinvests that money into its own communities.
"At the collective national level one of the things that we have talked about for a number of years, is not only an initiative that would support the community, like our local grants program or our volunteer efforts, but that would also allow us to really do something substantial across the nation that would tackle a social challenge," Ross says.
"We looked at a lot of different things but eventually centered on education," he says. Then the research began. "We found that if we want to bring long-term growth, success and economic value to America [we need] to make sure our young children are educated." That starts in early childhood, he says.
Three agencies working on early childhood literacy were finalists for the IICF grant, but it was the Sesame Workshop program that received the award for the foundation's first initiative in this area, Ross says.
"We think this is a great opportunity for the industry to take its network of employees and companies across the nation and now share 'Every Day is a Reading and Writing Day' materials in their community," Ross says. "It's a great way for us to move the needle on a social issue working through this great network of employees in the insurance industry."
In concert with the insurance community, the IICF and Sesame Workshop will be promoting "Every Day is a Reading and Writing Day" at events nationwide and will be working to reach as many families and volunteers as possible through both local and national programming.
"The IICF and insurance industry are committed to improving early childhood literacy rates across America, but we know change will not happen overnight," Ross says. "This is why we felt it was so important to make a long-term, active, commitment to 'Every Day is a Reading and Writing Day,' where we support and sponsor Sesame Workshop, but more importantly, engage the nationwide network of insurance professionals across the country to serve as advocates, stewards and volunteers for this wonderful program."
Ross believes the insurance industry is the ideal advocate for literacy.
First, the industry is a leader in the community. "It's a quiet leader but it's engaged in every aspect of life. Yet in many cases, it's just there behind the scenes thinking about risk, protecting risk and responding to risk when it happens. The idea of giving and being involved is not necessarily new but this is an opportunity for us to really demonstrate our leadership."
The second reason, Ross says, is the opportunity for the entire industry to play a part improving literacy across the country.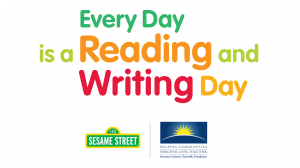 "This is an opportunity for every individual employee of the insurance industry to be able to contribute … We believe there is great strength in the industry working collectively together on a community challenge – and that challenge is literacy and we think that we can really begin to improve literacy across America through that effort."
Improving literacy rates in America is important, not only to combat a widespread social challenge, but also for the insurance industry as a whole, he says.
"Clearly the better developed a child in America becomes and grows the more successful life they will have, and that reinforces a successful business life as well," he says. "How can you experience the American dream without being able to read or write? How can you understand any document put in front of you, and that includes an insurance document, if you can't read or write?" Ross asks.
The three-year partnership with Sesame Workshop is just getting started, Ross says, and there's a lot to be excited about. "They have been a wonderful partner and I think they have developed an absolutely brilliant program."
IICF's current sponsors of the early learning initiative include Travelers, Farmers, Chubb, ACE Foundation and the AAA Safety Foundation, but Ross adds that his foundation welcomes opportunities for other sponsors to join in as well.
"The Sesame program is our first program of what we hope will be a number of programs that will be launched to focus on the area of literacy," Ross says. "We believe it's valuable to the community and distinctly valuable to the industry as well."
From This Issue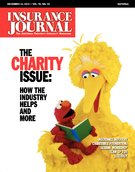 The Charity Issue – 10% of Net Sales Go to IICF & City of Hope; Photos of Your Organization Involved in Charity Work; Insurance Heroes