Louisiana Recovery Authority is considering going after insurance companies on behalf of homeowners who are having trouble with claims on their storm damaged homes. According to the Associated Press, Louisiana's program to help rebuild or relocate may sue insurers for additional insurance payments on behalf its constituents.
The agency hopes such a move would prevent the Road Home program, which is intended to help homeowners cover uninsured property damage, from becoming a $7.5 billion subsidy to the insurance industry, said Walter Leger, chairman of the LRA's housing task force.
The agency worries that the insurance industry will be less willing to pay out if it knows that homeowners can get help with their uninsured losses through Road Home. Also, homeowners may give up pursuing insurance claims if they know they can get grant money, Leger said.
Under the Road Home program, property owners are eligible for grants of up to $150,000. The money can be used to buy the owner out of a decimated property or cover gaps between insurance proceeds and repair bills.
The LRA estimates 123,000 homes and 82,000 rental properties in Louisiana suffered major or severe hurricane damage and may be eligible for grants.
Insurance Commissioner James Donelon said he did not believe insurance companies would officially instruct their agents to stiff people and send them to the grant program, but believes the existence of the Road Home program will make it easier for an adjuster to refuse additional payments.
Copyright 2006 Associated Press.
From This Issue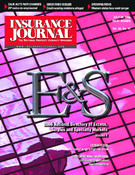 2006 Excess, Surplus and Specialty Markets Directory, Vol. I