Imagine running an insurance agency 150 years ago. Essentially all that was available to sell was fire insurance and perhaps some marine. Fast forward to today and that same operation – now celebrating its sesquicentennial – has not only survived but also has grown dramatically. This column highlights some of how they did it.
John W. Sanford & Son began selling policies in 1864 – and brought its long history to the Warwick Resource Group (WRG). The combined agency now has affiliated offices around the nation, with the bulk of the business written in the New York, New Jersey and Connecticut area, WRG's home turf.
The agency's lead principals are two brothers: Richard Savino, CEO, and Keith Savino, chief operating officer. John Sanford remains active with WRG's agricultural division.
To compete in this era, the agency has embraced many modern-day tools of change. Here are five ingredients in their formula for adapting and growing in today's marketplace.
Buyer Identification
The agency targets prospects worldwide instead of focusing on area individuals and businesses. This wide-net approach requires investing in the hardware and software needed to build a digital "hub and spoke" insurance office. "We maintain, update and upgrade our technology consistently and constantly," Keith says. "We try to stay ahead of the pack, by taking full advantage of our agency management system and customer relationship management software, while embracing the value of social media."
Hub and Spoke
Technological tools allowed the agency to adopt the hub and spoke setup as its core organizational structure. This involves creating a central factory (the hub) that consolidates key operations like marketing, claims and accounting, which connect to various remote sales offices (the spokes). Cloud computing, combined with an Internet-based phone system (VOIP), eases communications with distant locations. Such technology makes adding new insurance sales offices efficient and affordable.
Outside Hires
Layoffs during the recent recession forced many skilled people to search for employment opportunities outside of their home industry. WRG turned this negative situation into a positive by hiring resident experts. For example, the company hired an individual with a solid background in the building industry but no experience in insurance. The new producer's construction contacts aided his transition into property/casualty sales and prompted his success.
Acquisitions
WRG expanded beyond a single office 10 years ago by acquiring agencies, especially those that "did not maintain the technology required to run an efficient office," Richard notes. "As a result, they lost market share, carriers, etc., and we stepped in and provided a solution."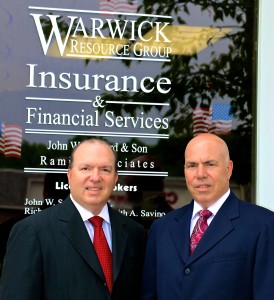 Industry Leadership
The Savino brothers believe in the value of association involvement because it benefits the group, agency and industry. Richard is an American Insurance Marketing and Sales (AIMS) Society director, past president and current director of Professional Insurance Agents (PIA) of New York, plus serves in various building trade associations. Keith is past president of AIMS and PIA of New Jersey, vice chair of Network of Vertafore Users (NetVU) and second vice chair of the Association of Cooperative Operations Research and Development (ACORD), in addition to ACORD's User Group Information Exchange (AUGIE) and other industry groups. This allows them to meet and learn from others.
"Our involvement gives us the insight needed to make informed, long-term decisions," Richard says. "It also helped us to initiate and build strong carrier relationships, to understand our agency's direction, and to advocate decisions that impact our industry." Keith adds. "The time that you invest volunteering for the industry is paid back tenfold over time."
Was this article valuable?
Here are more articles you may enjoy.
From This Issue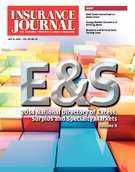 Excess, Surplus & Specialty Markets Directory, Volume II; Bonus: The Florida Issue (Special Supplement)