Best Agency to Work For – South Central
All About the People
---
Higginbotham – Fort Worth, Texas
---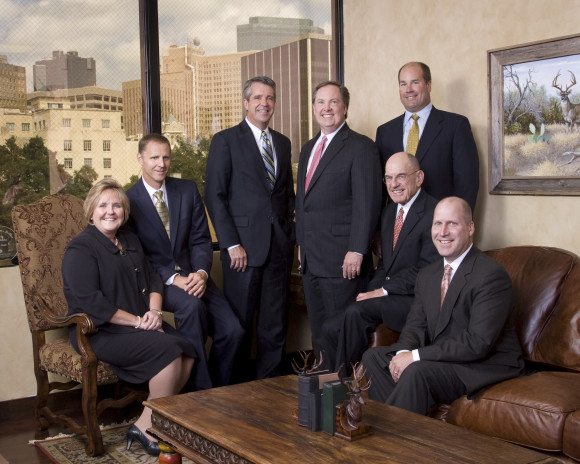 The Best in Texas. That is both the goal and the operational philosophy of this year's winner of Insurance Journal's Best Agency to Work For: South Central.
Fort Worth-based Higginbotham is not only beloved by its employees, it is both one of the most successful agencies in Texas and the nation – it ranks 22 on Insurance Journal's list of Top 100 Agencies for 2014 – and one with a seemingly unstoppable growth trajectory.
Higginbotham President and CEO Rusty Reid lays any success the agency might enjoy directly at the feet of the nearly 700 employees that operate out of offices all over the state.
"I really view my employees as my partners," Reid said. "Without them, Higginbotham wouldn't be possible. I've had this view for a long time. With an insurance firm, it's really all about the people. … An award like this, it's not because of anything I've done, it's all about them and what they've done and what they've accomplished. It's their company, it's not my company."
That attitude of respect and admiration clearly is mutual. "Our leaders are the real deal. They are proud of us and encourage us to be creative thinkers. We are also given the opportunity to be shareholders," said one employee responding to Insurance Journal's Best Agency survey.
"Higginbotham leadership works hard to stay true to what they say," said another. "They say what they mean and they mean what they say."
"Our president knows each of our employees by name. What a fantastic leader we are blessed with," said another.
Late in 2006, the company embarked on a strategy of growing both organically and through acquisitions, Reid said. Organic growth "has been an integral part of our organization for a very long time. I've always had the philosophy that when growth stops, decay begins. You need to make sure you don't just take care of your current clientele but really figure out a way to expand that clientele," he said.
When it came to acquisitions, the company decided to search for existing firms that "would buy into our vision of what we want to accomplish as a firm. And not have them sell out, but also become an integral part of our ownership structure as well," Reid said.
The idea, he said, was to give them the resources they need to flourish, and invite them to share in the vision to build the best firm in Texas. Higginbotham may never be the best, Reid said, "but it's great to strive toward that. That's really the collective vision of the firm."
Charitable giving through the Higginbotham Community Fund is a fundamental part of the "Best in Texas" mission and an initiative that employees support.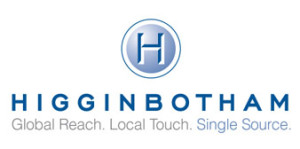 Employees may contribute to the charitable fund through payroll deductions. Many conveyed their appreciation for the fund, which was established with the intention of allowing those who participate in the fund to direct where the money goes "and basically support their community that's been so generous to them," Reid said.
That's why even with its growth, Higginbotham has been able to focus on its mission and its talent.
"Whether 100 or 600 employees, [they] are our biggest asset and the agency goes to great lengths to recognize and celebrate just how outstanding our employee base truly is," said one survey respondent.
"When our agency acquires other agency it is very sensitive to the changes taking place. The new agency is given several months to transition and some of their procedures may be accepted and utilized by the whole company," said another.
One employee summed up the communal attitude by saying: "I've been in the business for 40 years and five years ago we merged our agency into Higginbotham. The only thing [I] would do different would be to have joined Higginbotham 40 years ago."