BRONZE Best Agency to Work for 2016: East: The Rowley Agency
Best Agency to Work For – BRONZE
The Rowley Agency, Concord, New Hampshire
---
The Rowley Agency, a Concord, N.H., headquartered independent insurance agency, has been in business for 50 years.
The staff's commitment to maintaining a family environment is one factor that has helped the agency grow from a single office established by Joseph Rowley in 1966 to one of the largest independent insurance agencies in Northern New England with branches in New Hampshire, Maine and Vermont.
The company's website says "the business stands on the building blocks of care, understanding and guidance," which appears to be evident in the longevity and dedication of the employees who nominated the firm for Insurance Journal's Best Agency to Work For award this year. The agency won this year's bronze placement after its employees nominated the firm through an online survey.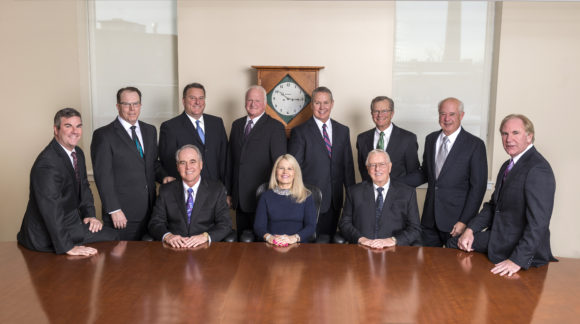 "At the Rowley Agency, we don't give up on our employees," wrote one employee in the survey. "We make every effort to find what each individual does best and give that employee every opportunity to grow into that position."
Employees stated in the survey that The Rowley Agency commits to hiring young people to assist in their growth and development through education, licensing and job growth. Remaining dedicated to its staff has paid off, as the employees at The Rowley Agency work to return this dedication through commitment to serving clients and the community.
"I feel giving back to the community that keeps us in business is as important as what we do for our clients," wrote one employee.
The firm volunteers at The Friendly Kitchen, a soup kitchen in Concord, and works with additional area non-profit organizations each year, such as Operation Santa Clause. Additionally, employees say the firm works hard to go the extra mile for its clients.
"We are never out of touch," said one employee in the survey. "You can reach someone 24/7, which is especially good if you have a claim that needs to be handled ASAP."
Daniel Church, CEO, entered the insurance industry through a family opportunity and says that he has remained passionate about the insurance business ever since.
"Being surrounded by professional, dedicated people makes this a wonderful place to work," Church told Insurance Journal.
In 1991, majority ownership of The Rowley Agency was transferred to Church and President Gary Stevens, who remain committed to growth and employee development going forward.
"My vision is very clear that the young people we have brought into our firm will continue carrying out our mission: integrity, professional risk management and sincere caring about our clients' insurance needs," Church said.