American Family Disagrees with Jury Finding that Agents Are Employees
A federal jury in Cleveland, Ohio, on April 18 determined that thousands of agents with Madison, Wisconsin-based (AmFam) are employees, not independent contractors.
The insurer stands by its classification practice and says it will fight the advisory verdict, however.
According to a news release from plaintiff attorneys involved in the case, the jury's decision was unanimous following a two-week trial in the United States District Court for the Northern District of Ohio.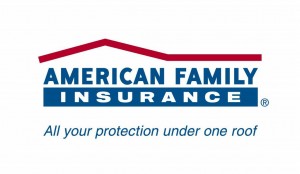 The jury found that American Family improperly classified its agents as independent contractors, according to the statement released by Landskroner Grieco Merriman LLC
The jury's verdict is advisory. At press time, Judge Donald Nugent, who certified the case as a class action and presided over the advisory jury trial, had yet to decide whether to accept the jury's conclusion and issue a formal ruling. If adopted, the case, which was originally brought by four former American Family agents, would proceed to a remedy phase to determine retirement benefits for 6,978 current and former agents across the country.
According to American Family spokesman Ken Muth, except for the four original plaintiffs, the other former and current agents added to the case did not ask to be included. They were only added "because of a procedural decision by the judge that the case met the conditions of a class action." He said in an email that the company plans to appeal the class action designation.
Muth said the company strongly disagrees with the advisory verdict. He explained that both sides are to submit written briefs arguing their positions. "Attorneys were given 30 days to submit their briefs, though the court may allow additional time. The judge's verdict will follow at a later date."
Jammal, et al. v. American Family Insurance, Case No.: 13-cv-00437 centered on the allegation that AmFam avoids complying with ERISA, the federal law that protects retirement benefits, by improperly classifying its agents as independent contractors when they are actually employees, according to the plaintiff's attorneys.
"The jury apparently agreed that AmFam cannot have it both ways," Erin K. Dickinson, an attorney for the plaintiffs, with Crueger Dickinson in Madison, Wisconsin, said in the Landskroner Grieco Merriman release. "A company cannot just call its agents 'independent contractors' to avoid following the federal law protecting retirement benefits and then insist on controlling how those agents do their work."
Cleveland.com reported that the case was tried in Cleveland because two of the original plaintiffs are located there.
Muth said the advisory verdict is "contrary to the facts that American Family treats our agents as the independent contractors that they are. While we expect our agents to satisfy the clear and unambiguous requirements of the contracts they sign as part of their association with the company, they are solely responsible for the manner and means by which they sell insurance and run their agencies."
Muth added that classifying "insurance agents as independent contractors is common in our industry and has been affirmed by the courts in the past. Not only does our agents' independent-contractor designation comply with the law, it benefits our agents by providing them great independence to make their businesses successful."
Because it considers its agents to be independent contractors, the company does not offer a retirement plan. But, Muth said, American Family's contract with its agents "provides for an extension of earnings program that compensates them after they are no longer an agent based on years of service and performance, with a vesting a component. … We have offered extension of earnings to our agents for many years, carry a $700 million liability for the program on our books and have never missed a payment."
Muth said the company would "continue to vigorously present our position as the case proceeds."