People & Places
National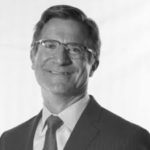 Insurer Chubb announced the appointment of John Fielding as senior vice president, general counsel, Global Government and Industry Affairs. In this role, Fielding will provide legal, regulatory and policy guidance and advice to Chubb's state, federal and international government affairs team. He will work to ensure consistency in advocacy throughout the company's government affairs activities and will represent the company in regulatory and industry settings.
Fielding joins Chubb from the Council of Insurance Agents & Brokers (CIAB), where he served as general counsel for four years. He was also with law firm Steptoe & Johnson, where, for more than a decade, he represented CIAB as well as other insurance trade associations, carriers and producers before Congress, the National Association of Insurance Commissioners (NAIC), the National Council of Insurance Legislators (NCOIL) and state insurance regulators on policy and regulatory matters. From 1997 to 2003, he was a senior counsel at the National Association of Insurance Commissioners.
Fielding, who is based in Washington, D.C., reports to Joe Wayland, executive vice president, Chubb Group, and general counsel. Upon Fielding's departure, The Council (CIAB) announced that Gracie Gerlach will be promoted to associate general counsel. Currently serving as political action committee director, Gerlach joined The Council in February 2019 after working at the National Federation of Independent Business Ohio. As associate general counsel, Gerlach will work with Chief Legal Officer Scott Sinder and the team at Steptoe & Johnson as she focuses on internal legal matters and the Council PAC. The Council's state legislative and regulatory efforts will now be guided by two members of Steptoe & Johnson. Kate Jensen will become NAIC/state legislative and regulatory chief counsel, and LeeAnn Goheen will become NAIC/state legislative and regulatory senior advisor.
---
East
SageSure, a Jersey City, N.J.-based insurance and services company specializing in underserved property markets, has appointed Lisa Bernstein as chief administrative officer. In this new role, Bernstein will spearhead SageSure's ability to execute personnel investment programs and initiatives, leading the human resources, office operations, legal and administrative functions.
Bernstein began her career as an employment attorney before transitioning to spearhead human resources functions for two organizations. Most recently, Bernstein was a senior partner and global head of human capital and administration for Apollo Global Management. At Apollo, she built the human resources department from the ground up and helped the firm grow from a small private equity shop to a publicly-traded, global alternative asset manager.
Everest Insurance has hired Louis Manger as head of Casualty Claims. In this role, Manger will lead all facets of Casualty Claims, including all direct-handled and TPA-administered claims. He will be based in Liberty Corner, N.J.
Manger joins Everest from Blackboard Insurance, where he served as chief claims officer. Prior to joining Blackboard, he worked at Turner Construction as regional claim director for the Northeast region. He was previously a vice president at AIG, managing claims teams in the Complex Casualty Claims unit. He started his professional career as an attorney in private practice with the Wilson Elser firm in New York, specializing in the defense of general liability and products liability matters.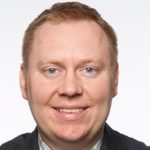 Coalition, a cyber insurance and security company, has hired Marcin Weryk as head of Business Development. Weryk brings more than 15 years of insurance industry experience as a cyber and technology E&O underwriter to this role, managing teams at global carriers. He will be based in Coalition's New York office.
Coalition announced in May that it raised $90 million in equity capital to fuel its growth and expansion. As head of business development, Weryk will support this growth by driving the company's distribution strategy. Weryk was most recently vice president and head of Cyber Risk for the Western and Southern U.S. at XL Catlin. He has also held cyber and technology underwriting positions at XL Catlin and CNA.
---
Southeast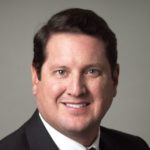 The Liberty Company Insurance Brokers has hired William Kramer to the firm in its Employee Benefits Division.
Kramer has been in the insurance industry for more than 20 years working on both the retail and carrier side with companies such as Starmount Life, Reliance Standard and CIGNA. Kramer created a niche in the financial, IT and service industries and will be adding a benefits presence in the Atlanta area for Liberty.
USG Insurance Services Inc., a national wholesaler and MGA, has expanded its operations into Alpharetta, Ga., with the launch of a new satellite office and the hire of Bob Reardon, branch manager, and Michelle Reardon, vice president producer/broker.
Bob joins USG with 27 years of combined retail and wholesale insurance industry experience, most recently as president at Keating Brokerage in Phoenix, Ariz.
Michelle brings 12 years of insurance experience to the team, most recently in her position as senior associate, broker casualty at AmWINS.
Together, Bob and Michelle will focus on enhancing their current agency relationships, as well as expanding USG's southeastern territory. This move is the most recent change that USG has implemented in its plan to expand operations nationwide.
Colonial Claims, an independent insurance claims service company, has appointed John Cerasuolo as its CEO. Cerasuolo will work on Colonial's executive management team and will serve alongside founder Doug Branham, who will continue his involvement as chairman. As CEO, Cerasuolo will lead Colonial into its next phase of growth.
Cerasuolo was previously CEO of ADS Security, a U.S. electronic security business. At ADS, he restructured the company, secured revenue growth, increased customer retention and made multiple acquisitions. According to Cerasuolo, he will work to introduce and incorporate technology into operations, invest in human capital and broaden professional capabilities in his new role.
---
South Central
Paschal Strong has been appointed vice president of underwriting operations at workers' compensation insurer, Texas Mutual Insurance Co. In this newly created position, Strong will be responsible for the company's regional underwriting operations and advancing the division's data and analytics initiatives.
Strong has nearly 20 years of experience in various underwriting management and finance positions.
He joined Texas Mutual in 2015 as a senior manager of underwriting at the Dallas regional office. Prior to that, Strong gained experience working for Liberty Mutual for 13 years in a number of underwriting positions.
El Paso, Texas-based surplus lines managing general agent, Litchfield Special Risks Inc., added Melissa Harris as a property and casualty underwriter.
Harris is experienced in commercial underwriting and joins LSRI after serving as an underwriter for a national broker for seven years.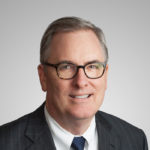 Texas Insurance Commissioner Kent Sullivan resigns from his post in September to return to the private sector, the Texas Department of Insurance reported. In his three years at the agency, Sullivan, who took the top leadership job in October 2017, has focused on modernizing the department.
Sullivan has more than 35 years of legal experience and was a partner in several private law firms before becoming Insurance Commissioner. He previously served as a Texas Court of Appeals justice, a state district court judge and first assistant attorney general for the Texas Office of the Attorney General.
---
Midwest
Specialist insurer Beazley appointed four new underwriters within its Chicago, Ill.-based cyber and executive risk division. Jon Perry and Megan Feyereisen join as executive risk underwriters, while Brett Kreiter and Rich Michaels will underwrite cyber and technology errors and omissions.
Perry joins Beazley from Allied World, where he spent more than six years as a public D&O underwriter in the Midwest. Prior to that, he was an executive risk underwriter at Travelers.
Feyereisen comes to Beazley from Hiscox, where she led the Midwest cyber and executive risk team of underwriters. She previously spent more than four years at Chubb underwriting private and non-profit accounts.
Kreiter joins Beazley as a seasoned cyber and E&O underwriter and will also serve as regional manager of Beazley's Midwest team, responsible for expanding the company's regional footprint. He joins from Zurich, where his roles included underwriter for large accounts and head of the U.S. middle market.
Michaels joins from Allianz, where he was lead cyber and E&O underwriter for the Midwest and South. Before Allianz, he was with Marsh's graduate training program.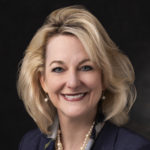 American Financial Group Inc. (AFG) in Cincinnati, Ohio, promoted Diane P. Weidner to vice president. Weidner joined AFG in 1987 and has held positions of increasing responsibility across the company over her 33-year tenure.
During her career, she has held leadership roles in AFG and Great American Insurance Group. Since 2009, Weidner has served as assistant vice president and head of Investor Relations. She also oversees external communications, community relations and the company's information research department.
---
West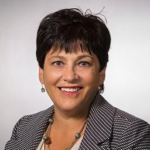 The Liberty Company Insurance Brokers has named Judy Larson as a benefits producer in the San Jose, Calif. office.
Larson has more than 30 years of benefits experience. She has previously worked for Willis, Risk Strategies, and most recently Leavitt, where she focused on helping clients in the food manufacturing, transportation and high-tech industries.
The Liberty Company Insurance Brokers is an independently owned broker with offices throughout the U.S.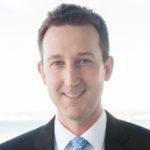 Beach & Associates has named Warren Berkstresser as senior vice president of its Beach Re U.S. reinsurance division, and he will launch and run Beach's new office in Seattle, Wash., and sit on the North America office head's executive team.
Berkstresser will join at the end of October and will report to Simon Hedley, CEO of Beach North America. He will focus on developing Beach's U.S. property treaty and specialty programs business.
Berkstresser began his career in the reinsurance industry with Guy Carpenter. In 2010, Berkstresser joined Willis Re, most recently acting as an executive vice president of production and broking, specializing in the property catastrophe market.
Beach & Associates offers reinsurance, analytics and advisory and wholesaler services.