People & Places
National
Venture Insurance Programs, a West Chester, Pa.-based national insurance program administrator, has launched Community Care, a new insurance program for community and social services, including nonprofits and for-profits. In conjunction with the launch, Venture has brought on former GuideOne Social Services Underwriter Erin Crawford Peterson to be its new practice leader.
Community Care will be written on an admitted and non-admitted basis through three carriers rated "A" (Excellent) or better by A.M. Best. Community Care provides liability, property, auto, inland marine, crime and umbrella coverage for lines of business that include community services, counseling and treatment centers, food and nutrition services, residential facilities and shelters, sports and recreation, education, arts and culture, animal-related and associations and clubs.
Prior to joining Venture Programs, Peterson served as nonprofit and human service commercial underwriter for GuideOne Insurance in Des Moines, Iowa. She has also served as senior underwriter in the human services department for Philadelphia Insurance Companies.
---
East
EverQuote Inc., an online insurance marketplace, has added Michael Aldous as vice president of Insurance Data and Product Services. Aldous joins EverQuote from Liberty Mutual Insurance, where he led teams responsible for the development and launch of digital accident and health products. Aldous also led Liberty's Voluntary Benefits Underwriting Organization.
Throughout his 15-year tenure with Liberty, Aldous worked with numerous products at all stages in the insurance product lifecycle. According to Lee Bossio, executive vice president of Insurance Data and Product Services, Aldous' experience at Liberty Mutual will be beneficial as it continues to invest in further supporting the growth of its marketplace offerings.
ABD Insurance and Financial Services has named Deirdre Finn as senior vice president of the company's Executive Risk Solutions (ERS) National Practice. Finn will be based out of ABD's NYC offices.
In this role, Finn will oversee the company's management liability insurance lines of business, which include directors and officers liability, employment practices liability and fiduciary liability, and will join the Executive Steering Committee.
Finn joins ABD after nearly a decade at Beazley where, as West Coast manager, she oversaw premium growth. Her previous positions include senior vice president and West Coast manager at Navigators Management Company, as well as similar roles at Axcelera Specialty Risk and Reliance National Insurance Company.
ABD's ERS practice offers management liability professionals, certified risk managers attorneys and claims advocacy. ABD Insurance and Financial Services provides risk management, insurance brokerage, human resources and retirement consulting services.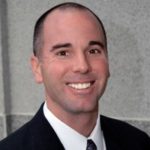 Miniter Group has named Donald Marthey as vice president of Business Strategy and Tracking Operations. In this role, Marthey will oversee the strategic direction of Miniter's Borrower-CentricSM insurance tracking operations.
He joined Miniter as a vice president of sales in 2019 and helped contract lenders in the Western states, including Alaska and Hawaii. Earlier this year, Marthey was called upon to transition to operations and assist with the growth of the tracking operation.
He began his career as operations section manager at National City Bank. He then moved to American Modern Insurance Group, where he spent the next 21 years. During this time, he took on roles with increasing responsibility, culminating in a position as strategic planning director. Before joining Miniter Group, Marthey was the director of operations for Seattle Specialty.
Miniter Group is a Norwell, Mass.-based provider of collateral risk transfer solutions to the lending industry, providing blanket and lender-placed insurance solutions to more than 550 lenders in 45 states.
---
Southeast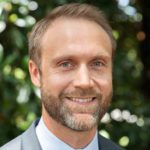 The Tennessee Department of Commerce & Insurance (TDCI) has hired Joshua Clark as its new director of Business Development for the Insurance Division. As the director of Business Development for the Insurance Division, Clark will focus on expanding the use of captives as a risk management option for businesses.
Clark most recently served as a consultant for EXL Loss Control. As part of his new role, Clark will establish objectives with the Tennessee Captive Insurance Association to help them promote captive insurance within the state.
Tennessee currently has more than 203 licensed captive insurance companies and 471 approved cell companies for a total of 674 risk-bearing entities, compared to 652 at the end of 2019.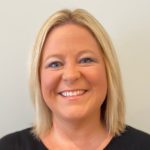 CRC Group has promoted Mississippi-based Claire Willis as CRC Group's national Personal Lines Practice leader. The move comes as part of the company's increased focus on the personal lines marketplace, according to the company.
Willis joined CRC Group in 2006 as a personal lines underwriter. Since joining CRC, she has managed a large personal lines book of business and worked closely with personal lines carriers. As the Personal Lines Practice leader, Willis will work to grow CRC Group's personal lines footprint nationwide and will represent CRC Group with key markets to assist with its expansion and gain more market support.
CRC Group CEO Dave Obenauer said the company has invested in new personal lines talent across the country over the past 12 months while at the same time investing in technology to establish an online personal lines agent portal that is scheduled to rollout this fall.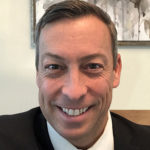 USG Insurance Services Inc., a national wholesaler and managing general agency, has hired Mark Morgan as a producer and broker in Tampa, Fla. Morgan has 19 years of industry experience, most recently serving as director of New Business Development for CAT Program at Community Association Underwriters in Tampa.
At USG, Morgan will focus on the development of retail agents and brokerage property markets as part of the National Brokerage Property division, specifically specializing in complex CAT driven property accounts. USG said the move was part of its plan to continue expanding its Brokerage Property team nationally.
---
South Central
Dallas-based Risk Point Underwriters LLC named Scott A. Hoy as executive vice president for the specialty auto dealer underwriting unit. Hoy will be responsible for driving growth and serving customers through independent agents across its Risk Point programs for dealer open lot and garage package for franchised auto, motorcycle, RV and heavy truck dealerships.
Hoy's leadership background in these industries and specialization comes from 25 years of experience at Victor, Marsh & McLennan's managing general agency business, SeaFire Insurance Services, a managing general underwriter specializing in automotive dealerships, and as the national vice president of sales for Zurich and Universal Underwriters Group.
Western Security Surplus (WSS), a part of XPT Partners, hired industry veteran Suzy Baird as senior broker and underwriter with Houston Surplus Lines (HSL), a division of WSS. Baird is based in Houston.
Most recently, Baird held the position of production underwriter with Southwest Risk in Houston. Her previous experience includes serving as assistant vice president and branch manager with MJ Hall & Company in its California and Alaska offices. She began her career with AIG, later followed by Bowes & Company.
WSS is headquartered in Plano, Texas, with employees also located in California.
---
Midwest
Chicago, Ill.-based HUB International Ltd. added Geoff Hatfield and Scott Webb to the Central region executive team.
Hatfield joined as chief strategy officer and Webb as chief sales officer – new roles responsible for driving growth in the Central region. Both will be based in Chicago. Both were regional sales leaders at Aon and then held national sales leadership roles at Gallagher.
HUB is an insurance brokerage providing property and casualty, life and health, employee benefits, investment and risk management products and services.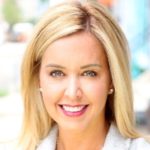 Westfield Center, Ohio-based property and casualty insurance company, Westfield, added Jennifer Palmieri as chief people officer. With more than 20 years of human resources leadership experience, Palmieri is leading all aspects of Westfield's talent management strategy, people related practices and the human resources team. She serves as a leader on the Enterprise Leadership Team, driving an integration between Westfield's business strategies and talent management capabilities with a focus on building diversity across the workforce and ensuring an inclusive culture. Prior to joining Westfield, Palmieri spent nearly 18 years at Cigna, a global health services company, where she most recently served as vice president of HR with the global technology team. Early in her career at a boutique HR consulting firm, Palmieri delivered talent solutions across a variety of companies with a focus on the technology sector.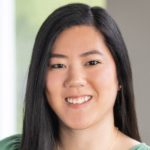 St. Louis, Missouri-based POWERS Insurance & Risk Management added Linsey Morris as commercial lines account manager. Morris has more than 15 years of experience in the insurance industry. In this position, she will be responsible for the ongoing management of commercial clients, retaining new and renewal clients and assisting the company's producers in order to enhance business development. Morris previously worked for POWERS in its personal lines department for five years.
Prior to rejoining POWERS, she worked at various local insurance agencies in different capacities.
---
West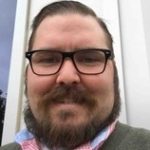 The Liberty Company Insurance Brokers has named Kip Tryon as vice president of marketing and branding.
Tryon has been involved with Liberty's outreach marketing efforts, and after four years in roles of increasing responsibility, he will now oversee a team dedicated to promoting Liberty.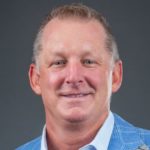 Separately, The Liberty Company Insurance Brokers has also named Sean Borchardt as a partner in the Woodland Hills, Calif., office.
Borchardt has more than 15 years of experience. He previously has held positions at Gallagher, Relations Insurance and Tolman & Wiker.
The Liberty Company Insurance Brokers is an independently owned broker with offices throughout the U.S.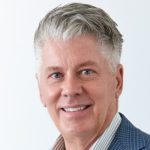 Irvine, Calif.-based Burnham Benefits Insurance Services Inc. has named Chris Martin as chief growth officer.
Martin has 30 years of experience in the healthcare and insurance industries. Prior to joining Burnham Benefits, he was chief business development officer at Crossover Health. Burnham Benefits is a privately held employee benefits consulting and brokerage firm.