People & Places
National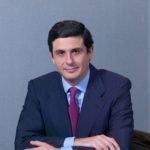 Jaime Tamayo is returning to MAPFRE North America to be CEO, a post he relinquished in 2016 after eight years to become CEO of international operations for the insurer. In his return, Tamayo is succeeding his successor, Alfredo Castelo, as president and CEO of Massachusetts-based MAPFRE North America. Castelo has been named chief business and clients officer for MAPFRE Group and will also have oversight responsibility for MAPFRE's Eurasia region.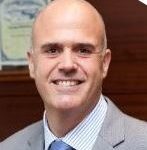 Tamayo will be joined by Jose Manuel Corral, who has assumed the newly-created position of chief operating officer at MAPFRE USA. Corral, who most recently served as MAPFRE Group's chief business and clients officer in Spain, will oversee MAPFRE USA's day-to-day insurance operations. Since joining the company in 1993, Tamayo has held a number of executive positions at MAPFRE in the U.S., Spain and Puerto Rico. Under his previous leadership at MAPFRE USA, the company solidified its market position in Massachusetts, where MAPFRE is the largest auto, homeowners and commercial auto insurer. He also led the transformation of MAPFRE's U.S. distribution channels, including the company's entry into the digital arena. Corral also joined MAPFRE in 1993 and has served in several executive positions including deputy general director of business at MAPFRE in Spain; regional director of business and clients for the company's Iberia regional area; and deputy general director of the corporate business, clients and innovation area. The moves are part of a global realignment of its management teams in key regions that MAPFRE announced in September.
---
East
Markel Corporation has hired Trevor Gandy as managing director for Talent, Diversity and Inclusion, effective January 1, 2021. In this new role, Gandy will further shape the company's diversity, equity and inclusion strategy for its global workforce. He will work closely with the company's human resources leadership team and its global Diversity and Inclusion Steering Committee on the continued development of employee awareness programs, training and education opportunities, recruitment outreach programs and strategic partnerships. Gandy reports to Sue Davies, chief human resources officer. Gandy has 25 years of management experience in the areas of diversity and inclusion (D&I), human resources, talent acquisition and leadership development. He has been a consultant for Markel's D&I initiatives since 2020. Before joining Markel, he was the founder and president of TreGan Consulting, where he helped companies promote and leverage the business value of D&I. He also previously served as principal of Diversity and Inclusion at Amazon and chief diversity officer at Chubb Insurance. Markel Corporation is a Richmond, Va.-headquartered financial holding company serving a variety of niche markets. The company's principal business markets and underwrites specialty insurance products.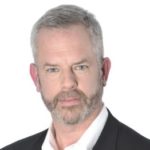 The board of directors for Union Mutual Insurance Company voted at their December meeting to appoint Philip Lambert to be the company's vice president of Information Technology and Operations. Lambert started with the company in the beginning of January. Lambert will be based in the company's Latham, N.Y., office and joins just before the retirement of Executive Vice President Gary Ouellette, who will be retiring June 1, 2021. Lambert has almost 20 years of experience in the insurance industry. He is former owner of Roundhill Express LLC, an insurance broker offering habitational insurance in the greater New York City area. The Union Mutual of Vermont Companies, founded in 1874, is a property/casualty insurance group consisting of Union Mutual Fire Insurance and New England Guaranty Insurance Company Inc., both based in Montpelier, Vt.; and Community Mutual Insurance Company, based in Latham, N.Y.
---
Southeast
U.S. Administrator Claims has promoted Michael Goff to senior director to lead all claim operations. In addition to this promotion, the company has also hired Greg Whalen to be director of General Liability and Property Claims. Formerly the director of new programs at Appalachian Underwriters, Inc., Goff has more than 15 years of experience management in insurance and product development. His former roles include senior vice president and vice president/director of Marketing and Product Development of an insurance broker. Whalen comes to the company with more than 25 years in the insurance industry, including as director of Risk Management and Safety and senior workers' compensation adjuster for other insurance entities, as well as commercial chain businesses. U.S. Administrator Claims manages, adjusts and controls insurance claims filed against the workers' compensation and commercial general liability policies of multiple carriers across the country.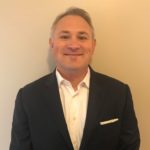 Atlanta-based INSUREtrust has added Patrick Waldrep as an account manager in Georgia. Before joining INSUREtrust, Waldrep worked as a sales manager for State Farm, where he was responsible for growing and servicing all aspects of the agent's book, including gathering submission documents, rating the exposure, onboarding new clients and issuing binders for auto, home, commercial, life and bank policies. INSUREtrust, located in the Atlanta metro area, is a national insurance wholesaler focused on insurance for emerging risks generated with using the internet, such as privacy and security breaches for more than 23 years.
---
South Central
Appalachian Underwriters Inc. (AUI) added Dustin Hickman to its brokerage department as a casualty broker in Dallas. Hickman joins the AUI organization as part of the Energy Practice Group, specializing in heavy casualty accounts including the oil and gas business. Prior to joining AUI, Hickman was on a casualty team working for another wholesaler with a similar focus. Hickman holds professional designations related to surplus lines insurance as an associate in surplus lines insurance (ASLI) and the energy business as an energy risk insurance specialist (ERIS). Appalachian Underwriters Inc. is a full-service managing general agency and wholesale insurance brokerage.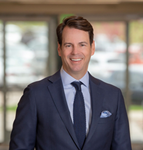 McKinney, Texas-based BevCap Management LLC (BevCap), a program manager for both casualty and medical stop loss captive insurance companies in multiple domiciles, appointed John Kirke as president of BevCap's Healthcare Division. Kirke joins BevCap Management with a career of healthcare benefits experience ranging from sales at a national health insurance company to leadership at a top 25 national broker, leading clients and teams in self-insured healthcare programs through captive insurance companies. BevCap Management is a multi-line, national insurance program manager with a focus on alternative risk structures.
---
Midwest
Provision Insurance Group, an independent insurance agency headquartered in Bingham Farms, Mich., named Chris Irvine as its chief financial officer and a member of its executive leadership team. Irvine previously served as director of Finance and Operations for Teamworks, a software platform for elite athletics, where he played a role in optimizing the company's systems and workflows. Prior to that, Irvine was part of the founding team at Homepoint, the Ann Arbor-based mortgage company now originating more than $50 billion annually. He worked across the organization during its first five years, most recently serving as the managing director of Business Operations. Provision Insurance Group provides personal and commercial insurance.
Ryan Specialty Group LLC (RSG), based in Chicago, added John Zern as president and CEO of Ryan Specialty Benefits. Zern will lead the development of Ryan Specialty Benefits, which focuses on wholesale benefits brokerage and managing general underwriting capabilities to serve the needs of the retail brokerage community. Zern has employee benefits and insurance experience. He served as CEO of Global Health Solutions and CEO of North America Commercial Risk and Health Solutions for Aon. For more than 30 years, Zern has advised clients on health and risk strategies, working closely with insurance leaders to build solutions addressing some of the biggest challenges facing employers.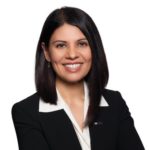 Ismat Aziz has joined insurer Kemper Corp. as chief human resources officer (CHRO) and chief administrative officer, based in Chicago. Aziz will be responsible for Kemper's compensation and benefits, talent acquisition, talent management, employee relations and learning and development. She will also have oversight for diversity, equity and inclusion, communications, branding and corporate philanthropy. Aziz has more than 25 years of HR experience, most recently serving at U.S. Bank as chief advocacy officer and prior to that as chief human resources officer (CHRO), where she was responsible for the human capital strategy including talent acquisition and development, performance management, compensation and benefits and employee relations. Her previous roles include as CHRO for Sprint, CHRO for Sam's Club and senior HR roles at Sears Canada Inc. and MDS Pharmaceuticals. Aziz will take on the CHRO role from Christine Mullins, who previously announced her retirement. After their transition, Mullins will remain at Kemper on special projects.
---
West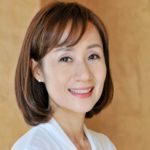 Calabasas, Calif.-based Topa Insurance Co. has promoted Jamie Kim to controller and vice president of accounting. Kim will be responsible for representing the company and the finance department on strategic projects, reinsurance reporting and leading the accounts payable, accounting and treasury departments. She will also continue to lead the company's statutory and GAAP reporting. Kim joined the company in 2017 as assistant vice president and controller. Topa is a wholly owned subsidiary of Topa Insurance Group, an insurance holding company based in Calabasas. Topa provides insurance products through the wholesale markets.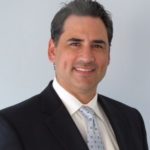 Distinguished Programs has added George Arrizabalaga to the sales team as a regional sales executive for Southern California. Arrizabalaga will work with agents and brokers throughout Southern California to choose insurance programs for clients across the range of specialized products and services offered through Distinguished Programs. He will be based in San Diego and operate remotely. He has more than 10 years of experience in workers' compensation and commercial insurance. He was previously a field sales manager for Nationwide in Southern California. He was a reserve district manager for Farmers Insurance and Financial Services before that. Distinguished Programs is a national insurance program manager providing specialized insurance programs to brokers and agents with specific expertise in real estate, community associations, hotels and restaurants.