Compared to some previous years, there were not a lot of mergers in the property/casualty carrier space in 2013 but there were some interesting ones.
Major carrier transactions included specialty insurer Markel's acquisition of reinsurer Alterra for $3.1 billion and Travelers Companies' invasion of Canada through the purchase of Dominion of Canada.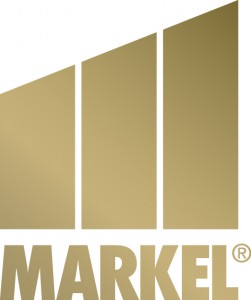 As a result of the Markel-Alterra marriage, two new businesses, Markel Global Insurance (large commercial accounts) and Markel Global Reinsurance, have been added to Markel Specialty, Markel Wholesale and Markel International units. The combined entity has approximately $23 billion in assets and $6 billion in shareholders' equity.
"As we have said from the outset, we believe the combination of Alterra with Markel will create a strong company in global specialty insurance and investments, with a demonstrated track record of underwriting discipline in niche market segments and proven asset management strengths that should benefit all our stakeholders," said Alan I. Kirshner, chairman and chief executive officer of Markel.
Notable property/casualty carrier mergers in 2013 included Markel'sacquisition of Alterra and Travelers Cos.' purchase of Dominion of Canada General Insurance.
A recent interview with Carrier Management Senior Editor Susanne Sclafane shed some light on the due diligence Markel conducted on Alterra. Michael Crowley, chief operating officer, was asked about the acquisition and responded with this behind-the-scenes account:
"In our due diligence prior to the acquisition of Alterra, there were two key litmus tests. One was we snuck away, before we announced that we were willing to do the deal, with about 40 of their top key people and 40 of our top key people, for three days outside Washington, D.C., and under the cover of darkness spent three days together, just seeing if people could work together, seeing if it was a culture fit. We left there feeling really good about it.
"We also did a deep dive into their reserving practices — were their reserves conservative enough for us to do the deal? We felt they were. Time will tell, but we still feel good about it.
"We paid a fair price for Alterra. We didn't buy it cheap, but I don't think we overpaid. We'll see, five years down the road. Alterra was not a fixer-upper in our mind. We have done acquisitions in the past that were. We're delighted with the people. Hopefully they're delighted with us. The cultures seem to be meshing extremely well."
Travelers to Canada
The Travelers Companies' decision to acquire Dominion of Canada General Insurance, a unit of E-L Financial Corp., for $1.1 billion makes strategic sense, according to analysts. Dominion is one of Canada's largest auto, home and business insurers.
A.M. Best said the transaction will enhance Travelers' scale and product breadth in Canada by coupling Dominion's small commercial and personal portfolios with Travelers Canada's surety, management liability and commercial middle market products.

The acquisition, which closed in November, gives Travelers an opportunity to quickly build up economies of scale for its Canadian operation and gives Dominion a strategic advantage in the face of government restrictions and rate rollbacks.
In 2011, Dominion of Canada was the 10th-largest P/C insurer in the Canadian market with $1.3 billion in premiums and a 3 percent market share. Dominion has produced underwriting losses over the past five years, reporting a 107 percent combined ratio in 2012.
Mark Dwelle, an equity analyst at RBC Capital Markets, said Travelers has been writing only a modest amount of business in Canada, mostly surety and commercial. He said the acquisition should complement Travelers' existing mix and broaden out its Canadian platform — both through new products and new distribution channel.
"We think the way the deal will work is by (a) applying their underwriting/technology to improve loss ratios (b) ramping up premiums to realize the benefits of scale and (c) potentially removing some costs," Dwelle said.
And while Travelers has shied away from acquisitions domestically, this type of acquisition makes sense when trying to effectively build out a platform in a major international market, Dwelle said.
He added, however, that the real margin benefit from this transaction may take some time, as Travelers repositions the book and returns Dominion's operations to an underwriting profit.
Paul Newsome, managing director at Sandler O'Neill and Partners, said the deal is expected to help Dominion's operations going forward.
"I would expect them to try to improve the underwriting performance. Travelers has a pretty good track record of doing that," he said.
Direct Expansion
There was another interesting acquisition that closed at the end of 2013.
Direct property insurer Homesite Group Inc. is now part of American Family Mutual Insurance Co., of Madison, Wisc.
Boston-based Homesite is a direct writer of homeowners, renters and condominium insurance in 46 states and the District of Columbia. By adding direct channel options to serve a different customer segment, American Family Insurance is complementing its 3,500 exclusive agents who it says will remain its primary distribution channel.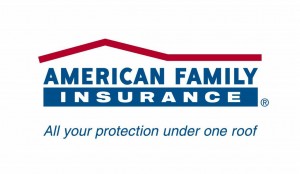 "American Family agents are the best in the business and remain the key to our future success," said Jack Salzwedel, American Family chairman and chief executive officer. "At the same time, there's another customer segment that strongly prefers direct channels. We will meet the needs of those customers, also."
Adding Homesite also spreads American Family's homeowners catastrophe risk beyond its primary Midwest concentration.
The Homesite purchase, at a price of $660 million, comes one year after American Family acquired non-standard auto insurer The General.
Homesite was privately owned by multiple parties that included Alleghany Corp, Metalmark Capital through its management of the Morgan Stanley Capital Partners funds and The Plymouth Rock Co. Inc.
Homesite sells insurance using the internet, call centers and technology-enabled services. Founded in 1997, Homesite sells using the internet and call centers primarily through alliances with other insurers and financial services companies.
Mutual insurer American Family offers multiline insurance products and annuities in 19 states, while its subsidiary The General conducts business in 27 states.
Noteworthy P/C Carrier Transactions in 2013
MARKEL COMPLETES ALTERRA ACQUISITION
SOUTHPORT LANE ACQUIRES DALLAS NATIONAL INSURANCE CO.
TOWER CLOSES MERGER WITH CANOPIUS
ACE ACQUIRES MEXICO PERSONAL LINES INSURER ABA SEGUROS
SOUTHPORT LANE ACQUIRES IMPERIAL FIRE & CASUALTY
AMERICAN FAMILY ACQUIRES HOMESITE GROUP
PROASSURANCE TO ACQUIRE EASTERN HOLDINGS
FAIRFAX COMPLETES ACQUISITION OF AMERICAN SAFETY
LIBERTY MUTUAL ACQUIRES MEXICAN SURETY COMPANY
TRAVELERS COMPLETES DOMINION OF CANADA ACQUISITION
Other Noteworthy P/C Related M&A Activity in 2013
APPLIED SYSTEMS ACQUIRES IVANS P/C BUSINESS
JACOBSON COMPLETES MERGER WITH UK'S EJSSEARCH
CORELOGIC BUYS MARSHALL & SWIFT/BOECKH, DATAQUICK
APPLIED SYSTEMS ACQUIRES INSURECOM IN U.K.
KKR TO BUY CLAIMS TECHNOLOGY FIRM MITCHELL
W.R. BERKLEY DIVESTS, CONNECTICUT BANK ACQUIRES INSURBANC
MONSANTO BUYS WEATHER MODELER, FARM INSURER CLIMATE CORP.