Valerio Named Regional Exec for TD Insurance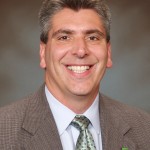 TD Insurance has named Joseph W. Valerio senior vice president – regional sales manager for the Mid-Atlantic region.
Valerio will be based in Mt. Laurel, N.J., and will be responsible for market growth and sales leadership through a network of multiple bank channels from New York City to Washington, D.C.
He has 14 years of insurance experience. Prior to joining TD Insurance, he served as a managing director for Wells Fargo Insurance Services in Philadelphia, and before that, as regional operations officer at Willis North America, Inc., in New York.
Prior to joining the insurance industry, Valerio spent six years as an offensive lineman with the NFL's Kansas City Chiefs. He also spent time as a television sports anchor and radio sports talk show host in Kansas City.