TD Insurance Appoints VP for Employee Benefits in Philadelphia Region
TD Insurance, a subsidiary of TD Bank, appointed Charles Maleski as vice president, regional group practice leader for employee benefits in the Greater Philadelphia marketplace.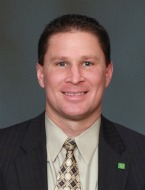 Maleski will deliver TD Insurance's employee benefits insurance services to businesses throughout a region that includes Metro Philadelphia, Delaware and southern New Jersey. Based in Mount Laurel, N.J., he brings 22 years of insurance experience to his new role. He will lead TD Insurance's sales effort throughout the region, and will focus on serving the employee benefits needs of mid- to large-sized businesses.
Prior to joining TD Insurance, Maleski served for four years at Bank of America as a senior vice president and team leader of the Philadelphia market. He also has worked at Fleet Bank in Fort Washington, Penn., and Summit Bank in Mount Laurel, N.J.
TD Insurance is one of the 10 largest bank-owned insurance agency and brokerage firms in the country. It offers general insurance and life and health insurance to half a million personal and business customers.