Former N.J. Insurance Commissioner Bakke Joins DataCede
Consulting firm DataCede Companies said former New Jersey Banking and Insurance Commissioner Holly Bakke has joined the firm as managing director of regulatory/runoff consulting practice, based in Princeton, N.J.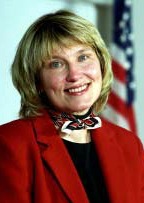 The move is part of DataCede's asset acquisition of N.J.-based Strategic Initiatives Management Group LLC, where Bakke has been serving as a managing partner.
"I will continue my policyholder's advocacy and work for ways to protect them. DataCede has innovative, time-shared products and processes that assist troubled carriers, regulators, and state agencies to save time and expense," said Bakke, who served as New Jersey's commissioner for banking and insurance from 2002 to 2005.
Francesca Bliss, who was the other managing partner at Strategic Initiatives Management Group, is also joining DataCede as part of the acquisition. She will assume the title of principal consultant and will work with state insurance guaranty associations and state agencies.
DataCede, headquartered in Princeton, N.J., is an insurance operational consulting and outsourced processing firm offering business and technical solutions for insurance carriers, reinsurers, government regulators and state agencies. The company has additional offices in Parsippany, Philadelphia, Chennai, and London.