Philadelphia-based Graham Company Announces Promotion
The Graham Company, one of the Mid-Atlantic region's largest insurance and employee benefits brokers, promoted industry veteran Dina Daniele to vice president of marketing.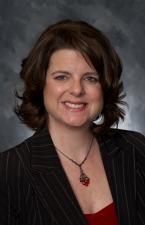 Daniele has served as an account manager and vice president for the past nine years.
Daniele will report to Ken Ewell, who previously held the position of vice president of marketing before he was appointed to president and chief operating officer last month. In her new role as vice president of marketing, Daniele, who began her employment at The Graham Company 18 years ago, will now direct the company's account management team, develop and strengthen the agency's insurance company relationships and oversee all client renewals to ensure retention through quality service offerings.
Based in Philadelphia, The Graham Company is an insurance and employee benefits broker offering services to business owners in high-risk industries including construction, manufacturing, distribution, chemical, health and human services and others to help prevent losses, train high-risk employees, manage claims, and tailor-fit insurance programs. It focuses on customizing property and casualty, surety, and employee benefits programs for its clients.