N.Y.-based Preferred Concepts Names VP to Lead Online Business Unit
Preferred Concepts LLC, a national insurance program administrator and specialty broker, appointed Georgeanna Munger as vice president to manage the company's ezumbrella.com business unit.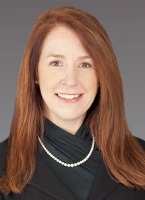 Munger will lead ezumbrella.com's underwriting and customer service operations. She is based in New York and will report to Francesca D'Angelo, executive vice president.
Previously, she held account management and new business roles in various insurance firms, most recently with Selective and Navigators. Her responsibilities have included business expansion, integration initiatives, rate and form filings and operational efficiencies.
ezumbrella.com is a website where agents quote, bind and issue A rated umbrella liability insurance policies with limits up to $25 Million. The platform has been uninterrupted since its inception in 2001. The site writes over 1,000 eligible industry codes for 8 major industries including construction, hospitality, manufacturing, real estate, retail, restaurant, service, and wholesale.
Founded in 1989, Preferred Concepts is an insurance program administrator and wholesale broker. It is headquartered in New York City, with additional offices in Connecticut, Georgia and Kansas.
The firm's operating divisions include: Preferred Underwriting, a program administrator specializing in real estate and hospitality risks; Preferred Brokerage, specialty brokerage services; Preferred Advantage, professional liability services for risks and small business P/C insurance; ezumbrella.com, an online umbrella liability platform; and SeaFire Insurance Services, an auto risk coverage provider for auto dealers and repair shops.