William Gallagher Associates Appoints Senior VP in New Jersey
William Gallagher Associates, a Boston-based broker and risk management services provider, hired David Bachrach as senior vice president in the employee benefits practice in the Princeton, N.J., office.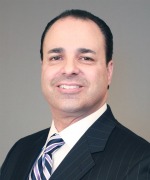 Bachrach brings with him 25 years of industry experience. He began his career at MetLife before starting his own firm, Bachrach and Associates, in Ledgewood, N.J. He specializes in employee benefits for mid-market organizations, and has worked with a variety of clients.
In his new role, he will help expand William Gallagher's employee benefits services in the New York/New Jersey/Connecticut tristate region.
Headquartered in Boston, William Gallagher Associates has additional offices in New York; Hartford, Conn.; Princeton, N.J.; Columbia, Md.; and Atlanta.
The firm offers insurance brokerage, risk management and employee benefits services to companies with complex risks, within industries that include high technology, life sciences, financial risks, healthcare services, renewable energy and environmental services.