N.Y.-Based PIA Management Services Hires Government Affairs Counsel
PIA Management Services Inc. in Glenmont, N.Y., hired Bradford Lachut as government affairs counsel for its government and industry affairs department.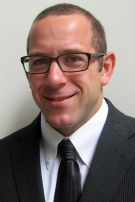 In his new role, Lachut serves as in-house counsel, responsible for managing public affairs agendas in multiple states, tracking significant case law developments and drafting position statements and testimony.

Additionally, he will act as a legislative contact for members, responding to association members' legal questions, reporting on legislative and regulatory issues, providing contract reviews and writing articles for association publications.

Prior to PIA, Lachut worked as an attorney for Steven J. Baum, P.C., Amherst, N.Y., and as an associate attorney and law clerk for the law office of James Morris, Buffalo, N.Y. Prior to these positions, he interned for the Erie County Legislature Chief of Staff and for the Hon. John F. O'Donnell, New York Supreme Court.
PIA Management Services is the umbrella corporation that manages the Glenmont, N.Y.-based Professional Insurance Agents. PIANY, PIANJ, PIACT and PIANH is a partnership of four state trade associations representing independent insurance agencies, brokerages and their employees throughout their respective states.