Under New Law, Penn. Dentists Now Required to Buy Liability Insurance
Pennsylvania Gov. Tom Corbett signed into law late last month Senate Bill 388 that mandates all dentists in the state to purchase professional liability insurance.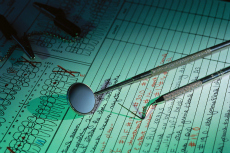 The measure, now known as Act 65 of 2012, amends the previous dental law and will take effect 60 days from the signing.

Pennsylvania is now one of 10 states in the country requiring some form of liability insurance for dentists, according to officials. Other states with similar requirements include Colorado, Florida, Indiana, Kansas, and Nevada.

"The Pennsylvania Insurance Department was supportive of the bill to require that licensed dentists have medical malpractice liability insurance. Prior to this point, it was not a condition of licensure for dentists," department spokesperson Rosanne Placey told Insurance Journal.
"This bill is a victory for consumers. It ensures all dentists practicing in Pennsylvania have the proper insurance coverage. Gov. Corbett felt it was important to sign this bill into law to provide Pennsylvanians with protection and the peace of mind that their dentist has medical malpractice insurance in case they are injured in the dentist chair."
In February, Katie True, commissioner at the state's Professional and Occupational Affairs, had testified at the House lnsurance Committee hearing that the requirement would be beneficial to the public.
"For many professions, the standards for licensure by the boards already include verifying that the licensee, or potential licensee, maintains liability insurance," the commissioner told lawmakers.
"For these professionals, which include doctors, physician assistants, nurse-midwives, chiropractors, and optometrists, the General Assembly believed that ensuring the safety and protection of the public requires licensees to possess a minimum amount of liability insurance…we welcome the recognition that the nearly 10,000 dentists currently licensed by the Dental Board should now be added to the list of these professionals."
In its review of S.B. 388, the Department of State had consulted with the Pennsylvania lnsurance Department, which also stood in support of this legislation. Pennsylvania lnsurance Department says the bill sets a positive precedent for ensuring that healthcare providers carry liability coverage by providing the appropriate licensing board with the authority to verify coverage at the time of license issuance or renewal.