SIAA Added 6 New Agency Members in Northeast Region in July
The Strategic Insurance Agency Alliance (SIAA), a national alliance of over 4,000 independent insurance agencies, has added six new agency members in the Northeastern region last month.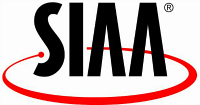 These new SIAA members are: DeGiulio Insurance Group of Warwick, R.I.; Help U Insure Insurance Agency of Fairhaven, Mass.; Leitzel's Insurance Agency of Herndon, Penn.; James D. Hoffman of Monroe, N.Y.; Mark Weidenfeller of Woodbridge, Conn.; and Bennetti Holmes Insurance of Dover, Del.

Overall, SIAA added 40 new member agencies in July. Among these new members, 29 are new or "scratch" agencies new to the independent agency system, many of them former captive agents, the Alliance said.

SIAA members created more than $780 million in new premium growth in 2011. Since it's inception in 1995, SIAA has signed over 4,000 new members. SIAA is dedicated to the creation, retention and growth of the independent insurance agency distribution system.