IICF Northeast Division Awards Record Total of Grants
The Insurance Industry Charitable Foundation (IICF) Northeast division made its largest-ever distribution of charitable grants at its sixth annual benefit dinner on Wednesday, Dec. 12. The total amount of awarded grants is $960,000.
David Brinkman, chair of the IICF Northeast division board and executive managing director of Aon Benfield, reported that the division has now distributed grants totaling more than $3.7 million since the first event in 2007.
"In one of the most challenging times ever for our region and for the insurance industry, it is heartening and inspiring that the Insurance Industry Charitable Foundation has been able to make such a significant financial contribution to tri-state communities," said Brinkman.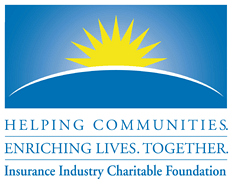 "IICF serves as a rallying point for the generous giving of individuals and companies in our industry. The IICF's volunteer leaders applaud the commitment and community spirit of so many in our industry. We thank everyone who contributed for their outstanding support."
More than 1,000 insurance industry leaders attended the IICF charity event, held at the Waldorf-Astoria in New York City.
At the benefit event, the IICF also honored XL Group plc for philanthropic leadership with the 2012 'Double I' award for influence in the industry and impact in the community.
Mike McGavick, CEO of XL Group, accepted the award, which was presented by Brian Duperreault, president and CEO of Marsh & McLennan Companies. Hank Watkins, president of Lloyd's America, served as dinner chair.
The IICF Northeast division makes its grants in the focus areas of education, children at risk, disaster preparedness, and the environment across the New York/New Jersey/Connecticut tri-state area. The 16 grantees for 2012 is the highest number ever, surpassing the 2011 total of 15. Each of the grants is for $50,000 or more:
• Alzheimer's Drug Discovery Foundation is dedicated to rapidly accelerating drug research to get new therapies into the hands of patients and their families as quickly as possible. ADDF provides critical seed funding to scientists conducting innovative research, to date investing more than $54 million to fund nearly 400 drug research programs at academic centers and biotechnology companies in 18 countries.
• American Red Cross prevents and alleviates human suffering in the face of emergencies by mobilizing the power of volunteers and the generosity of donors. Through its network, the Red Cross provides trained individuals ready to use their skills to save lives.
• buildOn has a goal to break the cycle of poverty, illiteracy and low expectations through service and education. It runs after-school service programs across the United States and builds schools in developing countries.
• The Central Harlem Initiative for Learning and Development Inc. is a not-for-profit organization that supports St. Aloysius School, a two-campus school in Central Harlem dedicated to educating children who are at great risk of not meeting their potential.
• CityKids Foundation offers an arts-based youth empowerment model to urban young people ages 13-19, through arts and educational programs to develop the knowledge, skills, and confidence to succeed in school, workplace and life.
• Community Mainstreaming Associates provides homes and life-enhancing services for men and women with developmental disabilities. Its Sweet Comfort Bakery & Café provides its employees with a developmental disability with the individualized support needed to help learn the skills and concepts necessary for sustained, rewarding employment.
• Covenant House New Jersey provides services to homeless young people to help themselves to become happy, healthy and independent young adults by providing food, shelter and immediate crisis care.
• The Doe Fund answers the call for a proven and effective solution to homelessness and criminal recidivism. Through its innovative paid transitional work program "Ready, Willing & Able," the organization has empowered tens of thousands of individuals to lead productive lives.
• Eden Autism Services is a primary resource for autism information, education, training and support services for individuals with autism, families, educators and healthcare professionals. Programs include early intervention, education, employment training and residential services.
• Family Reach Foundation provides financial relief and heartfelt support to families fighting cancer. It strives to reduce the often-overwhelming financial and emotional burdens that families experience after a child or parent is diagnosed with cancer.
• Friends of Karen Inc. ensures that families of critically ill children don't have to face the illness alone. The organization puts its experience to work to assure the emotional and financial well-being of every family member coping with a child's illness.
• Harlem RBI serves more than 1,200 boys and girls, ages 5-22, with year-round academic, sports and enrichment programs. Harlem RBI's comprehensive approach to youth development replaces the barriers inner-city youth typically face with concrete opportunities to build the skills and confidence needed to graduate high school, matriculate to college and break the cycle of poverty. Harlem RBI operates DREAM Charter School in East Harlem.
• Hudson River Sloop Clearwater provides innovative environmental programs, advocacy and celebrations in order to inspire and energize the next generation of environmental leaders.
• The Joe Torre Safe At Home Foundation has worked for 10 years to end the cycle of domestic violence through counseling, education and support. Its school-based "Margaret's Place" program reaches 8,000 middle and high school students in New York City and Los Angeles.
• Metropolitan Hospital Center is a community hospital for residents of East Harlem, northern Manhattan and neighboring communities. Metropolitan provides culturally-sensitive care in a welcoming and hospitable setting, emphasizing primary care medicine and utilizing the latest advances in medical science.
• Mount Kisco Child Care Center is a non-profit, non-sectarian childcare facility licensed by the New York State Office of Children and Family Services that is dedicated to providing high quality child care and early education, regardless of a family's ability to meet tuition.
The Insurance Industry Charitable Foundation was established in 1994 and is completely directed and funded by the insurance industry. The non-profit foundation helps communities and enriches lives by uniting the collective strengths of the industry to provide grants, volunteer service and leadership.
Since its inception in 1994, IICF has contributed more than $18 million in grants to charities and 163,000 volunteer hours to hundreds of community nonprofit organizations.