Marsh & McLennan Senior VP Moves to Integro in New York
Insurance brokerage and risk management firm Integro appointed Nick Trent as a principal in its property practice. He will be based in the firm's New York office.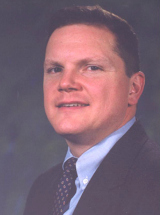 Trent brings to Integro more than 23 years experience in the global property insurance industry.

He comes from Marsh & McLennan, where he was most recently senior vice president and team leader of its property and international practice. Earlier, he served as senior vice president and global property leader for the Willis Risk Solutions' New Jersey team.

Integro is an insurance brokerage and risk management firm designed to serve organizations with complex risks. Its U.S. headquarters office is located in New York.