Lockton Hires Chayot as VP for Northeast Operation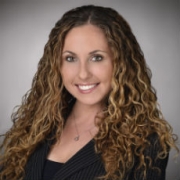 Insurance broker Lockton has hired Danielle Chayot as vice president and producer for its Northeast operation. Chayot is based in Lockton's New York office.

Chayot previously worked at Marsh & McLennan as vice president and producer. She specializes in risk management and insurance for real estate developers, managers, and owners. She concentrates on multi-family and commercial risks, utilizing data analytics.

More than 5,300 professionals at Lockton provide 41,000 clients around the world with risk management, insurance, and employee benefits consulting services.