DeCotis Insurance Names New CEO in Rhode Island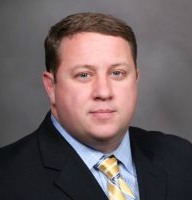 DeCotis Insurance Associates, a specialty and surplus lines wholesaler and managing general agent based in Providence, Rhode Island, with an additional office in Braintree, Massachusetts, announced that Thomas DeCotis has been appointed CEO, succeeding his father, Paul DeCotis, who has assumed the position of chairman of the board.

Thomas DeCotis has been part of the DeCotis Insurance Associates team for 15 years, going from an operations role to underwriting, and later into front line sales. In 2012, he left sales and was promoted to the role of chief operations officer, assuming management of the operations side of the business.
Founded in 1989, DeCotis Insurance Associates serves the specialty insurance needs of retail insurance agents across the country with a particular focus on the Northeast.