Former NAPSLO President Kurt Bingeman Passes Away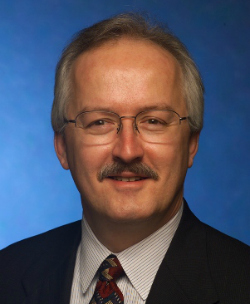 Kurt Bingeman, a former president of the National Association of Professional Surplus Lines Offices Ltd., passed away at his home on Monday, Jan. 11, NAPSLO announced. He was 66.

Bingeman, who was NAPSLO president in 1991-1992, was a majority owner and chairman/chief executive officer of Russell Bond & Co. Inc., a Buffalo, New York-based insurance wholesaler with 55 employees.

Bingeman began his career with Russell Bond in 1972 and purchased the firm in 1983. He was also a partner in Access Funding LLC, offering insurance premium financing through insurance brokers.

He also served on the NAPSLO Board as a director from 1987-1993 and continued to serve on the Derek Hughes/NAPSLO Educational Foundation Board as a director since 1991.
In his work with the Foundation, Bingeman was instrumental in helping develop the ASLI designation program.
"Kurt's commitment to our industry and NAPSLO was invaluable, and he will be greatly missed as a dedicated professional and exceptional volunteer to the Association's efforts for many, many years," NAPSLO Executive Director Brady Kelley said in a statement.
In addition to his involvement with NAPSLO, Bingeman was a member of the Canisius College Board of Regents and served on a regional advisory panel of the Professional Insurance Agents.
He was also a past director and officer of the Professional Wholesalers Association of New York State Inc., and was a part director and officer of the Excess Line Association of New York (ELANY), where he chaired the Industry Liaison, Legislation & Regulation Committee for many years.
His cause of death was not immediately available.
Visitation will be held on Thursday, Jan. 14 from 7:00-9:00 p.m. and on Friday, Jan. 15 from 2:00-4:00 p.m. and 7:00-9:00 p.m. at the Amigone Funeral Home, Harris Hill Chapel, 8440 Main Street, Clarence, New York.
A funeral service will be held at Nativity of the Blessed Virgin Mary Church, 4375 Harris Hill Road, Williamsville, New York, on Saturday, Jan. 16 at 10:00 a.m.
Memorial donations may be made in Kurt Bingeman's name to Canisius College, c/o Russell Bond & Co. Inc., 866 Ellicott Square Building, 295 Main Street, Buffalo, New York 14203.