NJM Insurance Hires Marrero as Consumer Safety Administrator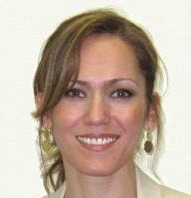 NJM Insurance Group, one of New Jersey's leading automobile insurers, has hired Violet Marrero as its consumer safety administrator. She is based in NJM's West Trenton, New Jersey, headquarters office.

In her new role, Marrero will manage the day-to-day activities of NJM's Teen Driver Safety Program. As part of those efforts, she will build upon NJM's engagement with school districts throughout the state, including the development of new and innovative safety programming and education.
Marrero will also be responsible for expanding NJM's visibility and leadership through regional and national partnerships that promote driver safety.
Prior to joining NJM, Marrero was manager of special projects with the New Jersey Division of Highway Safety. In that capacity, she served as the Division's spokesperson and communications manager, and also developed a host of comprehensive driver safety programs.
Marrero is a member of community and government committees targeted at automobile and traffic safety, including the Governor's Highway Traffic Safety Policy Advisory Committee, the New Jersey State Emergency Medical Services Advisory Committee, and the National Highway Traffic Safety Administration's Reducing Impaired Driving for Hispanic Populations Advisory Committee.
Founded in 1913, NJM is New Jersey's second largest writer of personal auto insurance, covering nearly 800,000 drivers. NJM is also the state's largest workers' compensation carrier and a leading writer of homeowners and commercial auto insurance.