Wells Media Group Names Blosfield Insurance Journal East Editor
Wells Media Group Inc. recently hired Elizabeth Blosfield as editor for Insurance Journal's East region.
Blosfield has a background in financial reporting, previously serving as a New York-based energy and commodities reporter for Incisive Media's online brand, Risk.net, and its monthly print publication, Energy Risk. Prior to that, she served as a New York-based commercial property reporter for Real Estate Finance & Investment, a weekly print and online trade publication owned by Pageant Media.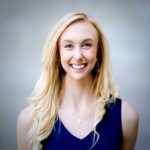 Blosfield holds a bachelor's of science in broadcast journalism from Kent State University in Ohio. She is replacing Young Ha, former East editor, who left the company to pursue other opportunities.
Blosfield can be reached by phone at 619-584-1100 ext. 135 or by email: eblosfield@wellsmedia.com.
Insurance Journal is a property/casualty news website and biweekly print publication for property/casualty insurance industry professionals. It serves as the highest-trafficked property/casualty insurance news website in the world, with more than one million page views from more than 397,000 unique visitors per month.
Wells Media Group Inc. is a business-to-business media company with a focus on the $443 billion property/casualty insurance industry. Wells Media is the publisher of several websites and magazines, including Insurance Journal, Claims Journal, Carrier Management, MyNewMarkets.com and the Academy of Insurance.