100-Year-Old Founder of Cross Insurance Remains Committed to Family Business
Shortly after Woodrow Cross founded Cross Insurance out of his family's home in Bangor, Maine, in 1954, he sold his first insurance policy for just seven dollars.
More than 60 years and nearly 115 agency acquisitions later, with roughly 800 employees and offices throughout New England, Cross remains as dedicated to the agency as he was at its start.
"I still look forward to working and very much enjoy what we do," he told Insurance Journal.
Perhaps as remarkable as the company's growth, however, is the fact that Cross celebrated his 100th birthday this year.
After more than half a century of commitment to his insurance business, he isn't done yet. He remains a licensed insurance agent and still visits the office several times a week. He says the secret behind Cross Insurance's success and longevity is simply hard work and persistence.
"Get busy and get it done," he says with a smile.
Early Business Lessons
This dedicated work ethic began from a young age, as Woodrow recalls starting his first business at just six years old.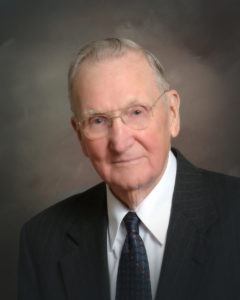 "As a young boy, I sold seed," he says. "What I earned for seed was then used to purchase young chicks."
He developed a business plan at the time but neglected to consider that older chickens ate more feed than baby chicks and soon ran out of money, his son and Cross Insurance CEO Royce Cross explains.
"He went to the feed store and gained credit for the feed, and the storekeeper agreed he could pay when he sold the chicks," he says.
That experience served as one of Woodrow's first valuable business lessons. By the time he turned 10 years old, Woodrow was chicken farming and taking out loans to purchase baby chicks, which he sold at a profit when they matured in order to repay his creditors. Those early lessons in business seemed to pay off, and years later, Cross Insurance has experienced steady growth.
"When I started here in 1970, we had four employees – my father, myself and two others," Royce says. "We grew organically to get to a size where we had to add one person. To us, that was a 25% increase, so that's a big deal. Everybody else just looked on and yawned, because we went from four to five. But growth is always something we've been aggressive about internally. Now our growth has been compounding, so recently externally, we've attracted a lot of attention."
Growth and Longevity
Indeed, after carrying out several acquisitions last year, Cross Insurance most recently acquired President Insurance Agency in Quincy, Mass., in January of this year. This move added five employees to its team and served to further establish its presence in the Greater Boston area. The firm now employs 20 times as many workers as it did in 1970 thanks to a strategic approach to growth, both organically and through acquisition – a strategy the firm has carried out from the beginning, Royce says.
"We have a long history of buying agencies," he says. "We started buying really small agencies. I mean, tiny. As a teenager, I would take the files out in a cardboard box. We just never stopped. We would keep buying, and the agency itself just kept growing until in the past five years, people started noticing. But we have been acquiring for decades."
Cross Insurance's growth didn't always come easily, either. When it began by purchasing very small agencies in the 1970s, the former principals would warn against selling homeowners policies that wouldn't last, Royce says.
"The top companies all had representation in the area so had no reason to work with a small struggling business," he says. "Clients would be in the same category. Many questioned we'd be able to make it. Gaining respect was a challenge."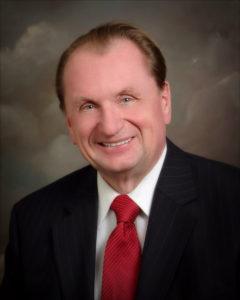 Luckily, Royce had a father and business mentor that also instilled in him a sense of determination and work ethic, he says.
"At one time, I came back to the office really early, and a competitor had insured a really nice boat – a quality that we just never saw," he explains. "I said, 'Wow. Can you imagine what it would be like to do that?' My father said, 'We can do that just as well as anybody else. There's no reason why we can't.' That happened 40 years ago, and I never forgot it. He's right. We can do that, and today, we are doing that."
Beyond its acquisition strategy, much of the company's stability and longevity can also be attributed to its commitment to clients, Royce says.
"Just like any other business, you need to work to be successful," he states. "You need to see clients, provide good service and keep up with delivering quality product. Quality product and credibility is what keeps us in business."
In fact, he says many clients that began coming to Woodrow as teenagers remain clients today, in addition to their children, grandchildren and some great-grandchildren.
"We have clients who have been with us for decades along with their families – generations of families," Woodrow says.
Future Plans
Going forward, Cross Insurance's aim is to continue evolving along with changes observed in the industry today relating to cybersecurity, technological advances and directors and officers liability, Royce says. The company is also seeking to embrace an independent agency model through continued acquisitions.
"I think that model has a really bright future, so when we buy an agency, a lot of times we don't merge it over to one common operating style," Royce says. "We like to keep what has made it successful in place."
That said, Woodrow explains the main strategy behind Cross Insurance's future success is comprised of two principles that have built the company from the ground up – hard work and persistence.
"We will continue to do our job and do it well," he says.
That strategy doesn't appear to be a difficult one for Woodrow or Royce, who not only continue to work hard, but also enjoy it.
"If I had to summarize what we do, I would say we enjoy it. We like working with each other, we love our jobs, and we approach them with enthusiasm that makes a difference. A question we get a lot is, 'What is your end game?'" Royce says. "We're living it. We look forward to coming to work every day. Most assume at 100, my father is out of the business, but he'll say, 'I'm not done – there is a lot more I can do.' Our plan is to continue what we've been doing. Why would anyone want to stop doing what they enjoy?"