Markel Hires Slade from Hamilton Capital as President of New ILS Fund, Lodgepine
Markel Corp. announced it has hired Brenton "Brent" Slade as president of Lodgepine Capital Management Ltd., its new retrocessional insurance linked securities (ILS) fund based in Bermuda.
Slade comes to Lodgepine from Hamilton Capital Partners, where he had been senior vice president since May 2018. Before that, he was chief operating officer for the Horseshoe Group, where he led global business operations. Between 2005 and 2013, Slade was a member of the executive committee and chief marketing and capital markets officer for Flagstone Reinsurance, responsible for capital market initiatives, including capital structure transactions and ILS, cat bond and sidecar businesses, as well as investor relations and firm-wide marketing.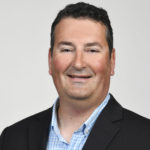 Markel recently launched Lodgepine together with a reinsurance company, Lodgepine Re. Lodgepine's initial product offering will be the Lodgepine Fund, a property catastrophe retrocessional investment fund ahead of the 2020 renewal period. The fund will provide investors with access to property catastrophe retrocession exposure via a single-entry point and platform, offering cedents a suite of property retrocession products with the ability to have coverage provided either on a collateralized basis, written by Lodgepine Re, or on a rated paper basis written by Markel Bermuda Ltd., or a combination of both.
"Third-party capital will continue to play a major role in our industry and Markel has strategically positioned itself to be an industry leader in the critically important ILS market," Slade said. "I'm delighted to have the opportunity to build Lodgepine into a substantial presence in the ILS asset market and a genuine complement to Markel's Nephila and State National capabilities."
"We are very pleased to have Brent join our senior management team at Lodgepine," said Andrew "Barney" Barnard, chief executive officer of Lodgepine. "Brent's experience in ILS, reinsurance and alternative investments will be important in helping Lodgepine develop as a significant institutional ILS asset manager."
Source: Markel Corp.
Related: