Allianz Australia Taps Laybutt from Deloitte as Chief Risk Officer, Succeeding Callahan
Allianz Australia announced the appointment of Tara Laybutt as Allianz Australia's chief risk officer, effective May 11, 2020.
Laybutt has extensive experience in guiding the risk functions of large, financial services companies through complex and challenging periods, the company said in a statement.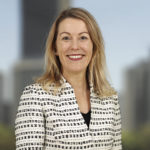 She joins from Deloitte Australia, where she is currently a partner, Risk Advisory, responsible for leading teams servicing global financial services businesses. Prior to this, she spent over four years at Westpac where she served in her last role as the acting chief audit executive.
Laybutt is replacing Lori Callahan who is retiring after 18 years with Allianz.
"Tara's diverse background across compliance, audit, financial and operational risk management, combined with her integrity and common sense approach to governance and risk, makes her a trusted adviser in the financial services sector," commented Managing Director Richard Feledy.
"I would like to thank Lori for her enormous contribution to Allianz, particularly over the past two and a half years in which she has served as chief risk officer. Lori's wise counsel and unwavering dedication will be greatly missed by the Allianz family and we wish her all the best for her retirement," he added.
Source: Allianz Australia