Workers' Comp Rates in Missouri Expected to Drop Again
Employers in Missouri should see a continued decrease in workers' compensation insurance costs.
The Missouri Department of Insurance is recommending a 4.6 percent decrease in workers' comp insurance loss costs for 2017. This would mark the third year in a row of decreases in costs for businesses, with rates going down 9.8 percent over that time.
Of Missouri's 337 active workers' comp insurers, 225 insurers filed rate decreases in 2016 with an average decrease of 2.9 percent, according to the department.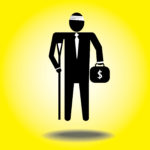 Prospective loss costs are intended to cover indemnity and medical payments for injured workers and some of the expenses associated with providing these benefits. Insurers use loss costs to set their workers' comp rates.