Missouri Man Files Lawsuit Over Deadly 2015 Shooting of Son
The father of a man killed in a St. Louis, Mo. police shooting has filed a wrongful death lawsuit.
The St. Louis Post-Dispatch reported that the federal lawsuit alleges that Mansur Ball-Bey was unarmed in August 2015 when he was shot in the back as he ran. The suit says the 18-year-old was a church youth leader without a criminal record.
His father, Dennis Ball-Bey, is suing the city, former police chief Sam Dotson and Officers Ronald Vaughn and Kyle Chandler, who fired the shot.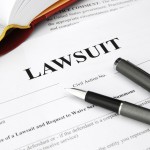 The officers told investigators that Mansur Ball-Bey brandished a gun as he fled after police served a warrant at a home. Prosecutors declined to charge the officers after an investigation.
The spokesmen for Mayor Lyda Krewson and the police union declined to comment.
Copyright 2020 Associated Press. All rights reserved. This material may not be published, broadcast, rewritten or redistributed.