Gulino to Lead The Hartford's Middle/Large Commercial Insurance Central Division
Bob Gulino has been appointed as head of The Hartford's Central Division for the company's middle and large commercial insurance business.
Gulino now leads the sales and underwriting operations for the company's independent agents, brokers and customers across 13 Midwestern states from Minnesota to Texas. He reports to Tracey Ant, head of field operations and general industries for middle and large commercial insurance.
Gulino joined The Hartford in 1999 as a middle market underwriter and has held a number of leadership positions in middle and large commercial from assistant regional vice president, to branch manager in St. Louis and most recently regional vice president.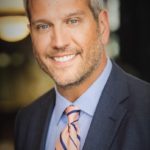 Source: The Hartford