AccuRisk Solutions Adds Przesiek as CEO of Tactical Risk Solutions
Chicago-based AccuRisk Solutions LLC has named David Przesiek CEO of Tactical Risk Solutions.
Formerly a senior vice president and chief sales officer for Fallon Community Health, is a 25-year veteran of the health insurance industry.
At Fallon, Przesiek was responsible for all product lines including commercial sales and government programs as well as market research, business and product development and UltraBenefits Inc., and Group Insurance Service Center Inc. (GISC), Fallon's third-party administrators.
In his role at Fallon, he oversaw the introduction of limited networks, a transparency tool called SmartShopper, a comprehensive wellness program called the Healthy Health Plan and helped kicked off a strategic initiative aimed at improving the customer experience for Fallon Health.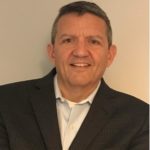 AccuRisk Solutions LLC is a Chicago-based managing general underwriter that partners with insurance carriers and healthcare visionaries to provide a comprehensive array of healthcare and employee benefit solutions.
Source: AccuRisk Solutions