5 Leaders Promoted at SECURA Insurance in Wisconsin
SECURA Insurance, based in Neenah, Wis., has promoted five company leaders: Amy DeHart, senior vice president and chief actuary; Dan Ferris, chief legal officer; Tripp Humston, regional vice president–Sales; Tim O'Brien, vice president–controller; and Brett Purcell, regional vice president–Sales.
The promotions are effective Jan. 4, 2021.
DeHart joined SECURA's actuarial team in 2000 as an actuarial consultant. In 2013, she was promoted to vice president-Actuarial services before taking on her current role as vice president and chief actuary in 2018 where she oversees the company's pricing, reserving, strategic planning, enterprise services, and related functions.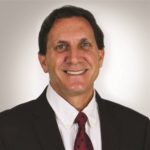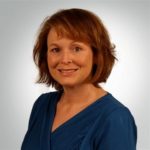 Prior to joining SECURA, DeHart worked as an actuary for John Deere Transportation Insurance, a specialty writer of long-haul trucking. She is a Fellow of the Casualty Actuarial Society and a Member of the American Academy of Actuaries.
Ferris joined SECURA in 1990 as the corporate attorney. In 1996, he also assumed the role of SECURA's assistant secretary. In 2006, Ferris was named vice president and general counsel, and he assumed the role of corporate secretary in 2011.
Before joining SECURA, Ferris was a partner at a law firm in Washington, D.C. He is a member of the State Bar of Wisconsin, the Association of Corporate Counsel, and the Society of CPCU.
Humston joined SECURA in 2014 as a market manager before becoming regional sales director for Indiana, Kentucky and Michigan in 2018. Prior to joining SECURA, he worked for Liberty Mutual as a territory manager for 10 years.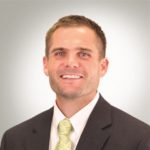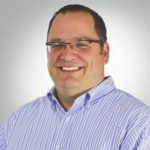 Humston holds the CIC designation.
O'Brien joined SECURA in 2002 as an accounting manager, and has held various roles in finance, including his most recent position as controller. O'Brien is proud of the consistent integrity of SECURA's financial reporting, including successful audit results from external auditors, OCI, IRS and state governments.
Prior to joining SECURA, O'Brien worked for Midwest Security Insurance and Engelson and Associates.
Purcell joined SECURA in 2012 and since then he has been an invaluable partner for our agents. In 2018, he was promoted to director – Sales, where he oversees a team of sales managers in Arizona, Colorado, Kansas, and Missouri.
Purcell holds the CPCU, CIC, AINS, API and AIS designations. Prior to SECURA, he worked for State Auto Mutual Insurance and Universal North America Insurance Co.
Source: SECURA Insurance