Best Agency to Work For Midwest: Korotkin Insurance Group
Korotkin Insurance Group (KIG) in Southfield, Michigan, may be more than 100 years old, but it's definitely not stagnating and that's a definite plus, according to those who work there.
With 55 employees and annual revenues in the $1 million to $10 million range, KIG has earned the designation of Insurance Journal's 2020 Best Agency to Work For in the Midwest region through the enthusiasm employees displayed in their responses to IJ's 2020 Best Agencies to Work For survey.
Employees praised the agency's growth trajectory and ability to adjust as needed, the respect and care management shows for staff members, its reputation in the community, the service it provides to its clients and much, much more.
"Korotkin is a family owned agency that has continued to grow," one employee commented in the IJ survey. Another said: "The agency is evolving. This makes it great."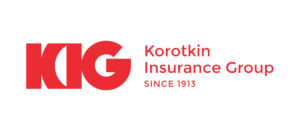 "KIG has become a part of my family and has been for over 22 years," one long-time employee wrote. "They offer everything you would need to start at the bottom and work your way up the ladder. They are supportive of their employees and want them to succeed in their job. They listen to their employees and are always changing to make the office a better place to work."
"The people I work with are kind, respectful, thoughtful and listen to the employees around them. We share ideas, learn from each other and lean on each other when needed.
I've never worked at a company where I felt genuinely cared for by the management team like I do at Korotkin," wrote another employee.
The care is intentional, according to KIG President Jeffrey Belen, who said management is "very humbled" that employees nominated the agency for the award.
"We want our employees to feel like they want to work here, not that they have to be here. For them to nominate us for this award solidifies our goal of creating a work-friendly, family atmosphere," Belen said.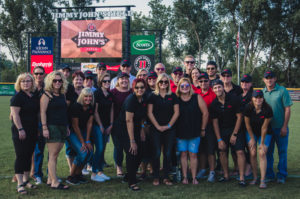 Belen described the agency as something of a hybrid. "We are large and experienced enough to handle very big and complex accounts, while also small enough to provide excellent customer service on a day to day basis."
Several employees noted the agency's exemplary service to its customers, with praise for the agency's communication with clients, account management and claims handling.
One employee pointed out the "enormous amount of legwork" done annually in reviewing client coverages to "make sure those clients know what they are and ARE NOT covered for." As an example, they cited a widespread flooding event that demonstrated how the agency's efforts "made real life differences to people in our community. Our clients had adequate coverage for water damage when so many people did not. Even the contractors that were cleaning out flooded basements commented that clients from KIG were taken care of much better than other agencies."
"A successful insurance agency knows how important is for its customers to have a better grasp of the industry and the understanding of valuable products and services that are being offered to them. KIG's clients are well-informed clients, therefore our clients are very loyal clients," one employee wrote.
Another employee lauded the agency's ethics, saying: "Although they are very eager to write new business, they are an extremely ethical corporation. … I have been in this industry for a very long time. This is one of the best companies I have ever worked for."
In Belen's view, the "culture that we have created putting employees first makes this a great place to work every day." He sees employee care as translating into care for one's customers. "Always put the needs of your employees first. Treat them like gold, and they in turn will provide exceptional service for your clients," Belen said.
"We are looking forward to the next 100 years!" Belen added.