Former Insurance Journal Editor Passes Away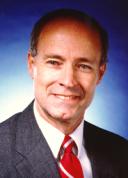 John P. McCann, 59, a former editor of the Insurance Journal and a co-founder of the Workers' Comp Executive, died Oct. 28 following a five-year struggle with early-onset Alzheimer's disease.
McCann's professional career was centered on the insurance industry, including 17 years with the Insurance Information Institute.
From 1987-92, he served as editor/associate publisher of the Insurance Journal.
In 1991, he helped form Commanon Corp. (now Providence Publications), publisher of the Workers' Comp Executive, Cal-OSHA Reporter, Workers' Comp Advisor and California Appeals Board Reporter. He was editor of the Executive from 1991-98, and continued on as copy editor, and finally Editor Emeritus.
His media career started with his service in the U.S. Army. Assigned to the Fourth PSYOP Group in Saigon during the Vietnam War. He started and edited the unit's monthly magazine, Credibills, with 5,000 copies circulated to military units along with other U.S. installations on all seven continents.
McCann also taught a number of classes and seminars on insurance for the Insurance School of the Pacific, the Federal Bureau of Investigation, the California Fire Marshal, and the California Arson Prevention Committee. He consulted with the Federal Emergency Management Agency (FEMA) for the formation of training programs for city and county officials regarding earthquake mitigation and preparedness. He also served as a member of the Municipal Fire Insurance Committee of the League of California Cities.
McCann is survived by his wife of 34 years, Kathy, his son, John Robert, and daughter, Kara Suzanne.
Services are scheduled for Saturday, Nov. 2, at Wilson & Kratzer Chapel of San Ramon Valley, 825 Hartz Way, in Danville, Calif. Visitation will be one hour prior to and one hour after service time.
An interment with full military honors will be Monday, Nov. 4, at 10 a.m. at the San Joaquin Valley National Cemetery in Gustine, Calif.