East Coast Quake Shook US Nuclear Plant Twice as Hard as Design Allowed
Preliminary data from the U.S. Geological Survey shows last month's record earthquake in the eastern United States may have shaken a Dominion Resources nuclear plant twice as hard it was designed to withstand, a spokesman for the U.S. nuclear safety regulator said Thursday.
The Nuclear Regulatory Commission has not found any signs yet of serious damage to safety systems at the North Anna nuclear plant in Virginia, which is the first operating plant in the country to ever experience an earthquake exceeding its "design basis."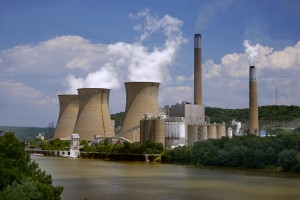 But the milestone shows the need for the nation's 104 aging reactors to re-evaluate earthquake risks using up-to-date geological information, said Majid Manzari, an engineer at George Washington University who studies quake impacts.
"The implications of exceedance could be disastrous," Manzari said. "I would say these studies have to be done as soon as possible."
The NRC has said it plans to order plants later this year to update their risk analyses, a complex exercise that could take two years for some plants to complete. Then the NRC will decide whether retrofits can be justified.
Expensive "back fits" are not a given from this exercise, Manjari said. So far, the NRC has said it sees no "imminent risk" at plants that would warrant quick action.
But a former chairman of the NRC said he expects the broad review ultimately will impact most nuclear plants along the U.S. East Coast.
"I think what the East Coast earthquake demonstrated is the design parameters might be changing," said Dale Klein, a mechanical engineer at the University of Texas.
SHAKEN, BUT NOT BROKEN
Japan's nuclear disaster at the Fukushima Daiichi plant — overwhelmed six months ago by an earthquake and tsunami – put quake risks at the forefront.
Then the historic Aug. 23 earthquake hit the United States. Its epicenter was 12 miles from the North Anna plant, which shut down as it was designed to do.
The regulator's preliminary analysis is based on USGS data, collected about 30 miles away. It continues to inspect the site and expects to issue a final report in mid-October.
"We are currently thinking that at the higher frequencies, the peak acceleration was around 0.26" g, which is a unit of gravity that measures the impact of shaking on buildings, said Scott Burnell, an NRC spokesman.
The plant was designed to withstand 0.12 g of ground force for parts that sit on rock, and 0.18 g for parts that sit on soil, Burnell said.
The NRC and Dominion are slated to meet about the quake at 1:00 p.m. EDT (1700 GMT) on Thursday, where the company will discuss data it gathered and its plans for restarting operations, which will require NRC sign-off.
UNCLEAR WHAT NRC WILL REQUIRE
In an interview last week, NRC Chairman Gregory Jaczko told Reuters it was unclear what the plant would need to show to resume operations because it is the first time an operating plant has sustained a beyond-design-basis quake.
There could be new requirements stemming from the incident or from the NRC's broader review of earthquake risks, and plant operators will need to assess the costs to ensure they're worth it, said Ed Batts, a partner at law firm DLA Piper.
"You shake something really hard, and it's not designed to be shaken that hard — it doesn't mean that it's broken," he said.
The incident helps make the case for new-generation nuclear plants, which have additional safety features, Batts argued.
"If you can have a car from 2011 vs. a car from 1978, what are you going to put your toddler in?" Batts said.
(Additional reporting by Eileen O'Grady in Houston and Timothy
Gardner in Washington; Editing by Jim Marshall and Sofina
Mirza-Reid)