State Farm's Ziemann Elected IASA President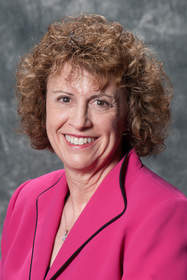 The Insurance Accounting & Systems Association Inc. (IASA) has elected Louise Ziemann of State Farm to serve as president of the association for the 2012 – 2013 fiscal year.
Ziemann holds both the CPCU and CLU designations, and is a finance manager for State Farm in the company's financial reporting and analysis department at the Bloomington, Illinois headquarters.
Ziemann joined State Farm in 1978 as a deposit control clerk in the accounting department in the West Central Regional Office, moving to an accounting supervisor position in 1984. Prior to being promoted to her current position, Ziemann also held positions as accounting analyst, accounting superintendent and superintendent
In 1997, she moved to the Insurance Support Center in Phoenix as the payment center manager and helped open that operation before returning to the State Farm corporate headquarters as finance manager of general accounting services. During 2009, she assumed her current role as a finance manager in the financial reporting and analysis department.
In addition to the election of Ziemann as IASA president, the association's members nominated Beth Mercier of Travelers Cos. as president-elect; Forrest G. Mills Jr. of Guaranty Income Life Insurance Co. as chief financial officer; Steve Boyd of Arrowhead Insurance Group as chief information officer; and Tom Ewbank of The Ewbank Group P.C., Connie Jasper-Woodroof of StoneRiver, Ed Kruger of Indiana Farm Bureau Mutual Insurance Co., Rod Travers of The Robert E. Nolan Co. and Celeska Fredianelli of North Pointe Insurance Co., as board members at-large.