Congressional Aide McCabe Joins Marsh Cyber Security Practice
Matt McCabe, a former congressional advisor on cyber security, has joined Marsh's Network Security and Privacy Practice as a senior vice president. In his new role, McCabe will be responsible for advising Marsh clients on emerging cyber security trends and issues and ways in which they can address their data and privacy needs.
McCabe brings to Marsh more than a decade of experience in the legal and cyber security realms. Most recently, he served as senior counsel to the House of Representatives Committee on Homeland Security, where he advised congressional representatives on federal, state, and local policy involving cyber security, data protection and privacy law. Before working in Washington, McCabe was a litigator at Schulte Roth & Zabel in New York, specializing in mergers and acquisitions, securities and accounting fraud, and antitrust cases.
McCabe will be based in New York and will report to Bob Parisi, Marsh's Network Security and Privacy Practice leader.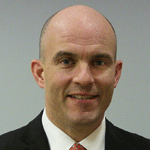 According to a recent Marsh report, more companies are buying cyber insurance. The number of U.S. Marsh clients purchasing cyber insurance increased 33 percent in 2012 over 2011, with those in the services and educational sectors leading the way.
Marsh said its Network Security and Privacy Practice has than 20 practitioners in New York, Portland, London, and Bermuda, and has doubled over the past 12 months.