Expect P/C Industry to Be Stable in 2014: Wells Fargo
Following a profitable year for the property/casualty insurance industry, the P/C market will be stable and competitive in 2014, according to a report issued Thursday.
The Wells Fargo Insurance 2014 Insurance Market Outlook covers product segments including workers' compensation, employment practices, property and technology.
"We expect 2014 to be a good year for the majority of our commercial property and casualty insurance customers," said Simon Hodge, head of the professional risk group at San Francisco, Calif.-based Wells Fargo Insurance. "We anticipate significant marketplace capacity, excellent coverage quality in many areas, and do not expect a lot of pricing volatility."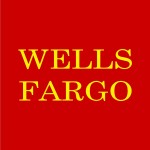 Key findings in the report include:
Risk Management Concerns
Larger companies are generally prepared to resist upward rate pressure. Many have cut operating costs during the recession and increased productivity, accumulating significant amounts of cash, which enables them to assume increased retentions to offset rising rates.
The majority of these companies cited regulatory change or increased scrutiny and political uncertainty among their top concerns. Other major risk concerns include cyber security and privacy risks, volatility of global financial markets, slow recovery/double-dip recession, reputational damage, attracting and retaining top talent, emerging technologies, and terrorism.
Market Capacity and Pricing
The year 2014 is a buyer's market for P/C insurance. 2013's combined rate and pricing ratio fell to 95.8 from 100.7 between January to September, with very low- to- flat rate reductions or increases expected in 2014.
Market capacity is at an all-time high for most major lines of business with market surplus at record levels. The insurance-linked securities market for catastrophe (CAT) perils such as wind and earthquake grew by 16 percent annually over the last three years. Alternative capacity could reach a global market share of approximately 25 percent by 2020 if this growth rate continues.
Source: Wells Fargo