Esurance Names Gellman Chief Marketing Officer
Esurance, the direct-to-consumer insurance company, said that Alan Gellman has joined the company as chief marketing officer.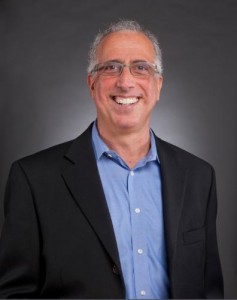 Gellman will oversee all of Esurance's marketing and advertising efforts, including direct marketing, online and offline advertising, search, brand partnerships, communications and customer experience.
Esurance is owned by Allstate Insurance.
Most recently at Wells Fargo in San Francisco, Gellman spent the past 10 years in various executive marketing roles, including senior vice president of digital marketing. He also led their recent lead agency of record search and focused on integrating marketing efforts and capabilities across disciplines. Previously, he led strategy, research, and analytics for Wells Fargo's consumer credit group, where he established a customer engagement strategy.
Gellman began his marketing career in advertising before moving to consumer packaged goods with General Foods, Kraft and ConAgra. Later, he spent six years with Blue Shield of California leading consumer marketing and then building and leading their e-business division.
"The Esurance marketing team has done outstanding work over the last several years, helping the company grow and achieve greater brand recognition in a very competitive space," said Gellman. "I hope to bring more new ideas and energy to the team as we continue our successful marketing efforts and work towards our goal of making Esurance the top choice for self-directed insurance consumers."
Gellman will report to President and CEO Gary Tolman and be based at Esurance's San Francisco headquarters.