Hot Insurance Markets for 2015
This year's "Hot Markets" report for property/casualty insurance agents and brokers includes some not-so-usual suspects along with tried-and-true markets enjoying growth. Insurance Journal examined industries experiencing recent change and expansion. Here are the top market sectors that promise opportunities for the property/casualty insurance industry in 2015.
Construction
Overall, construction might be the hottest market in 2015. Construction payrolls are increasing, more projects are coming online and the scope of work is increasing. And according to Lockton Co.'s construction insurance specialists, insurance coverage is generally available for both commercial and residential projects and pricing is stable with a few exceptions.
Construction experts say that the 2015 outlook is good.
Total U.S. construction starts for 2015 are predicted to rise 9 percent to $612 billion, almost double from the 2014's estimated 5 percent increase to $564 billion, according to the 2015 Dodge Construction Outlook, published by Dodge Data & Analytics (www.construction.com).
The Dodge report predicts that in 2015:
Commercial building will increase 15 percent.
Institutional building will advance 9 percent.
Single family housing will rise 15 percent.
Multifamily housing will increase 9 percent.
Public works construction will improve 5 percent.
Only electric utilities (9 percent decline) and manufacturing plant construction (16 percent decline) are predicted to see drops in construction starts in 2015, according to the Dodge report.
A good construction market is good for many ancillary industries, too.
According to Sageworks' analysis – a financial information company – nine out of the top 10 fastest-growing industries in the country are related to residential and commercial construction.
Sageworks' list ranks the fastest-growing industries based on annual sales increases. This year, real estate and broker offices topped the list as the fastest-growing industry in the United States for 2015.
Other fast-growing home construction-related industries listed were: residential building construction; other wood product manufacturing; foundation, structure, and building exterior contractors; utility system construction; lumber and other construction materials merchant wholesalers; other specialty trade contractors; and architectural, engineering, and related services.
Non-residential building construction also ranked in the top 10 as one of the fastest-growing industries for 2015.
The construction industry in general is one to keep an eye on, given these signs of recovery.
Mergers & Acquisitions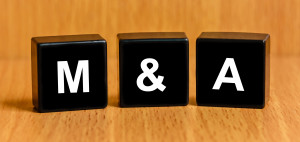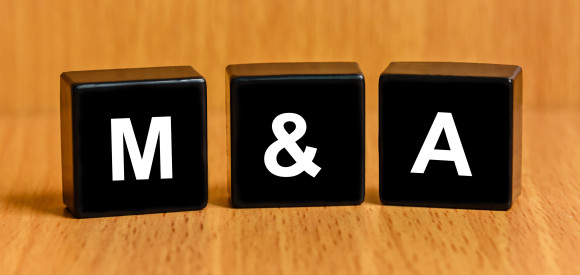 The merger and acquisition (M&A) space has attracted some new capacity recently as several insurers have launched new transactional risk practices. This increase in capacity is most likely in response to a huge increase in demand.
According to Marsh's Annual Transactional Risk Report released this month, there was a 36 percent increase in policies placed and a 51 percent increase in limits placed globally by Marsh to $7.7 billion in 2014. The limits placed in the U.S. rose to $2.7 billion in 2014, up 103 percent from 2013. Marsh's Private Equity and Mergers & Acquisitions Services Practice Transactional Risk Solutions: Global Update, released in November 2014, found that the amount of buyer-side reps and warranties insurance, another coverage that is typically used in M&A deals to protect clients against a breach in an acquisition agreement, increased 225 percent during the first half of 2014 compared to the same time period in 2013.
Craig Schioppo, managing director in Marsh's U.S. Private Equity and M&A Services Practice and leader of the transactional risk team, said buyers in the U.S. are increasingly using representations and warranties insurance strategically to differentiate their M&A bids.
In addition, "Seller-initiated buyer-side representations and warranties policies, which have traditionally flourished in Europe, are also increasingly being used in the U.S. to enable sellers to free up capital for new acquisitions," he said.
U.S. insurers don't want to miss out on the action. So far this year, two major carriers have announced new transactional risk products:
ACE introduced three new transactional risk insurance products for buyers and sellers participating in M&As and other transactional deals throughout North America internationally.
QBE North America launched its Transactional Liability Practice to under write reps and warranties insurance and tax liability on primary and excess basis. Ambridge Underwriters, a managing general underwriter based in New York City, also formed a new team to focus on reps and warranties coverage for small-to medium-sized transactions.
"We have seen a significant increase in placement requests for transactional risk products over the past couple of years. In some instances, these have doubled from one year to the next," Steven Goldman, senior vice president, Professional Risk, ACE USA. "Deal participants recognize that these coverages offer the high degree of sophistication that complex transactions require."
Small Business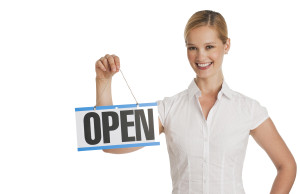 The small business market is a huge driver of economic growth, historically representing about half the private U.S. gross domestic product and accounting for half of the total private sector workforce.
That trend changed during the recession as huge numbers of firms and jobs were lost. The National Federation of Independent Business (NFIB) data suggests that the surviving firms are regaining stride and BLS data now shows more starts than terminations, supporting job growth. Some 60 percent of NFIB member organizations have five or fewer employees, and 55 percent of NFIB members report gross sales of $350,000 or less.
NFIB Chief Economist Bill Dunkelberg said earlier this month that in spite of slow economic activity, small business owners are finding reasons to hire and spend.
"During the recovery, this sector did not pull its historic weight, slowing the recovery in employment substantially," Dunkelberg said. "Huge numbers of firms and their jobs were lost in the recession, nearly 900,000 establishments in each of the years 2008 and 2009."
Today's environment is much better for small business owners, he said. In the NFIB's Small Business Optimism Survey for February 2015 – which polls its more than 350,000 small and independent business owners across the nation – reported that optimism rose 0.1 points to 98.0, a solid result despite some unfavorable conditions, Dunkelberg said.
"Owners are finding reasons to hire even though the 'macro' indicators are not showing a lot of growth," Dunkelberg wrote in the recent report.
NFIB predicts the fastest growing industries for small business in 2015 will be: software as a service, mobile payments, construction and online resources.
Hiring growth in the small business sector means added opportunity for insurers and their agents.
The overall small business market premium hit $81 billion in 2013, according to a November 2014 report by Conning. Excluding specialty and high-hazard business, the principal small business market premium is at $58 billion. That comes down to 20 percent of the total U.S. property/casualty commercial market premium. The Conning report projects 8.4 percent growth over the next five years for the principal small business market, from $58 billion premium in 2013 to $63 billion by 2018.
Ben Sloop, president of AmWINS Access, a new division focused entirely on the small business segment, agrees there's opportunity ahead in small business.
"From looking at our overall submission flow, premium trend, combined with our segment data in terms of what we are seeing, there definitely does seem to be some rejuvenation," he said.
IT: Software and Service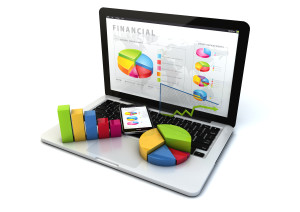 It's no surprise to see tech-related industries in any hot market report. Computer technology in general is an industry enjoying healthy growth, but IT services are performing particularly well.
Whether it's offering on-site management systems or designing systems, the sales growth in this sector grew by 15 percent in the past year. According to the U.S. Department of Labor's Bureau of Labor Statistics, the computer system design and related services industry will see a 15 percent rise in employment from 2012 through 2022 as well.
Business investment specifically geared toward extending the capabilities of cloud, social, mobile and big data will accelerate and account for 30 percent of total IT spending and nearly all of the industry's growth during 2015, according to the report "Top Industry Trends to Watch in 2015" by GE Capital.
According to International Data Corp. (IDC), the worldwide market for software, services and analytics related to big data will reach $125 billion in 2015. The edge of the network will continue to extend into the physical world with more "smart" cars, commercial buildings, homes, industrial equipment and wearables connecting to the Internet. IDC estimates the overall global market for Internet-of-Things-related hardware, software and analytics enabling nearly 15 billion "Internet aware" devices will grow 14 percent to $1.7 trillion during 2015 and the global market is expected to grow to 30 billion devices and $3 trillion worth of related spending by 2020.
Data Security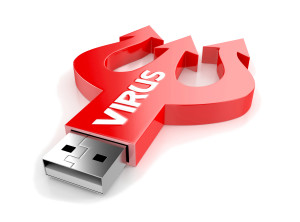 Data security and protection is and will continue to be a hot market as well delivering opportunities for agents and brokers selling cyber related coverages.
The rising number of cyber-attacks is a growing threat to the business community. High-profile cyber incidents in 2014 reflected the expanding spectrum of cyber threats – from point-of-sale (POS) breaches against customer accounts to targeted denial-of-service (DoS) attacks meant to disable a company's network.
According to a recent report by Marsh, "Benchmarking Trends: As Cyber Concerns Broaden, Insurance Purchases Rise," a growing number of insureds sought financial protection through insurance, buying coverage for losses from data breaches and due to business outages. In 2014, the number of U.S.-based Marsh clients purchasing standalone cyber insurance rose 32 percent over 2013. The cyber take-up rate – the percentage of existing Marsh financial and professional liability clients that purchased cyber insurance – rose to 16 percent. Marsh says early evidence in 2015 shows a continued acceleration in the demand for cyber insurance.
The challenge for this market is smaller firms who have yet to play big in the buying trend. According to a recent poll on InsuranceJournal.com, 69 percent of readers report that less than 10 percent of their small business policyholders are buying cyber coverage today.
Studies show that most cyber insurance is purchased by larger companies with more than $1 billion in revenue. This concern has not gone unnoticed. U.S. Treasury officials have asked the Federal Advisory Committee on Insurance (FACI) in Washington, D.C., to examine ways in which the industry can make cyber insurance more accessible to companies of all sizes.
ISO's new cyber insurance coverage options for small and midsize businesses, which became available March 1, is one way the insurance industry is responding.
The optional cyber endorsements are for use with the ISO Businessowners Program, a package policy used by insurers to provide broad property and liability coverage for small and midsize businesses. It allows insurers to tailor coverage for customers by offering set packages that protect against data breaches, data replacement and restoration, cyber extortion and business interruption.
ISO businessowners customers can also receive preferred pricing on services from IDT911, which is ISO's preferred vendor for data breach avoidance and remediation services. IDT911 provides identity and data risk management, resolution and education services.
Marijuana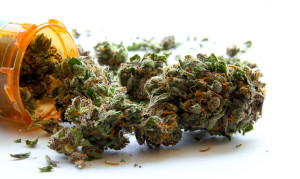 A hot market for some niche specialists is marijuana.
According to governing.com, 23 states and the District of Columbia currently have laws legalizing it in some form. Four of those states – Washington, Colorado, Alaska and Oregon – have legalized it for recreational use. And parts of the country that have historically said "no" to allowing the legal use of the drug for medical purposes are now evaluating laws to allow it, including Florida, Georgia and South Carolina.
Legal cannabis markets in the U.S. are expected to grow 700 percent over the next five years, according to an industry report, "The State of Legal Marijuana Markets 2nd Edition," published by The ArcView Group.
The report values the total U.S. legal marijuana market at $1.53 billion, and it's projected to grow to $2.57 billion by the end of 2014. The five-year national market potential is $10.2 billion, according to ArcView. Gains will stem from increased demand in existing state markets, as well as from new state markets coming online within a five-year horizon.
So what does this mean for the insurance industry? Plenty of opportunity, say those already in the business.
"These business owners need help figuring out issues like: Where can I set up a dispensary? What are the state regulations? What is my workers' comp liability? And what are the liabilities that other businesses have like theft, fire, business interruption, etc. They have unique issues and those need to be seen and be addressed," said Ed Kuhn, president of Creative Edge Nutrition (CEN) and the newly-formed Wellness Medical Protection Group/Liability Insurance Solutions in Chicago.
Insurance coverage requirements touch on all lines of business, including: workers' compensation, business interruption, theft, products liability, cargo insurance, business owners policy (BOP) coverage, equipment breakdown, and cyber liability.
There is also opportunity for agents beyond the marijuana-related businesses themselves, because they work with vendors that welcome the expertise an agent that specializes in the marijuana industry can offer, says Mike Aberle, vice president of sales and marketing for Next Wave Insurance Services, the program administrator for the marijuana-focused entity MMD Insurance.
Aberle says MMD's core program started with indoor/outdoor cultivators and retailers and has since grown to cover the businesses that work with them like construction, security and supply companies.
Extreme Sports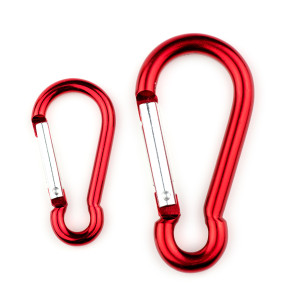 The trend toward more dangerous and extreme sports like "Tough Mudder" and "Iron Man" triathlons and non-traditional sports activities has been staggering, according to a 2014 report by the American Bar Association (ABA). Tough Mudder has grown from three events and 20,000 participants in 2010 to 35 events with more than 460,000 participants in 2012, the report found.
Runningusa.org reports that non-traditional running events drew a record 4 million participants in 2013, surpassing the record 2.5 million finishers of both the half-marathon and marathon combined the year before. With each event charging a per participant registration fee of $50 and up, these races are turning into big business.
But these exciting sport opportunities come with risks like major injuries, paralysis and even death of participants, according to the ABA. That risk hasn't deterred the growth of these sports, nor has it deterred new entrants in the insurance market.
Sports Insurance Group began writing the segment in early 2014. SIG is a member of Everest Re and was started by sports and entertainment veterans, including David Harris, founding partner of sports and entertainment insurance company American Specialty Insurance and Risk Services.
Harris, who serves as senior vice president of SIG, says most of the capacity in the market currently is for the "plain vanilla" part of the segment, not the more extreme sports and events side that they target.
"There are not a lot of people jumping over tables to write the 'Tough Mudder' kinds of risks. These are challenging activities that are relatively new to the industry," he says. "Much of what you have to do in terms of pricing and how you design the product has to be experienced outside the industry you are considering. That is part of the whole discussion of emerging sports."
Yet Harris thinks the emergence of these new risks can be a fun, albeit risky, distraction in the insurance world for those who are looking for a challenge.
"This is an exciting, fast-paced business and an evolving business. People want to go faster and be more challenged in sports so you have to be on your toes…and there is a certain excitement with that," he says.