Kwan Named E&S Casualty Senior VP for Swiss Re Corporate Solutions
Swiss Re Corporate Solutions has added Michael Kwan to its North American leadership team based in Santa Ana, California.
Kwan joins the Casualty North America leadership team as senior vice president and head of Excess and Surplus (E&S) Casualty as the firm seeks to increase its E&S casualty business.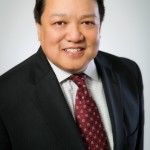 Kwan is responsible for leading the company's E&S casualty team and growing its capabilities and revenue across North America. He has 25 years of industry experience. He fills the vacancy left when Brian Evans, a 15-year veteran of Swiss Re, retired in April.
Swiss Re Corporate Solutions serves mid-sized and large multinational corporations.