Hub International Creates Specialty Program Subsidiary; Hires Treanor to Run
Insurance broker Hub International Limited (HUB) said it has established a wholly owned subsidiary – Specialty Program Group – to grow its program underwriting and specialty business.
Chris Treanor has joined the company as president of programs and specialty products and will serve as president of the new subsidiary, according to the announcement.
Martin Hughes, Hub chairman of the board and chief executive officer, said the subsidiary will "develop and execute strategies to acquire and develop best-in-class MGAs and programs that benefit clients with specialized products."
Treanor will report to Hughes and will serve on the Hub executive management team. Treanor most recently served as president of Preferred Concepts, LLC, an underwriter and wholesale broker with offices in New York, New Jersey, and Connecticut that was bought by Alliant Insurance Services this summer.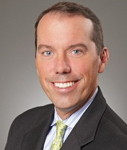 Treanor was also a co-founder of Mercator Risk Services Inc., a national wholesale brokerage firm. Early in his career Treanor spent 20 years at Marsh in brokerage, sales and office management roles, ultimately becoming CEO of the global placement operations and member of the board of directors and management committee.
Headquartered in Chicago, Hub International Limited is global insurance brokerage with offices throughout North America.