Virtual Insurance Agent Insurify with License Plate Quote Feature Raises $2 Million
Consumers will soon be able to simplify the buying of auto insurance by snapping a photo of their license plate and texting it to a phone number provided by the new site, Insurify.com, which will then generate price quotes.
The license plate photo triggers the process during which a virtual insurance agent asks additional questions before the consumer receives quotes and recommendations that include contact numbers to call to purchase the policy.
Insurify's patent-pending license plate option currently is known as Evia— short for expert virtual insurance agent. There is no mobile app to be downloaded or installed; consumers simply text a photo of their license plate.
(In 2012, Progressive Insurance came out with an app, called Mobile Quoting App, that allows consumers to send a photo of their license plate and their vehicle identification number from their smartphone to start the buying process.)
Evia is built on machine learning and natural language processing. It scours millions of records to verify personal information and driving history, and then delivers policy quotes and recommendations via text message.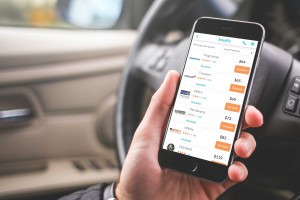 While Insurify.com is now up-and-running, Evia is in limited public beta at this time. The site is accepting registrations from people who want to be among the first to use Evia. The company says it hopes to roll out the full Evia service over the year.
The license plate option is just one of the shortcuts to coverage that Insurify offers. Consumers can also simply click on "buttons" that correspond with their situation: Single? 25 or over? Have kids who drive? Own home? Car worth over $5K?
Insurify.com is currently available in 30 states and searches for quotes from 82 carriers, either direct or through agencies. Travelers, Mapfre and Safeco are among the carriers identified on the site as participating.
Instech Funding
The company this week announced a $2 million seed funding round, led by Rationalwave Capital Partners, along with its limited public beta release of Evia.
Cambridge, Mass.-based Insurify and Evia are the brainchild of Snejina Zacharia, an MIT Sloan fellow and former director of Business Development at Gartner. Zacharia is joined on the board of directors by Giorgos Zacharia (Kayak), George Kassabgi ( Bit9 and Keas) and Mark Rosenblatt (RationalWave).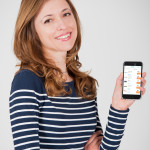 Zacharia says Insurify differs from other online insurance sites in its capacity to continually update itself to improve the consumer experience and in its use of qualitative information and not just price. Its analytics also take into consideration the risk appetite of individual insurers when recommending policies.
Insurify has spent two years developing RateRank, software that analyzes patterns and matches each user's risk profile with insurance carriers and coverage packages.
According to Zacharia, Insurify is able to offer service like that of a real human insurance agent because it includes both qualitative and quantitative information for buyers and carriers.
"This makes us really unique and different," she told Insurance Journal.
Zacharia says that although drivers care about price, they also care about reviews, discounts, customer service and benefits such as whether a carrier offers roadside assistance or a mobile app.
Recommending the right coverages may include explaining why some people should select higher coverage or lower coverage, depending on their consumer profile.
"Things like that that can only come from the knowledge and understanding of a mature and intelligent insurance agent," she said, adding that Insurify has this knowledge.
Consumers are also interested in the "general experiences" with particular carriers and whether people are satisfied with them, according to Insurify's research. So Insurify includes information based on surveys of consumer opinions.
There is another way that Insurify seeks to capture the experience of working with a human agent. According to Zacharia, "not every carrier is equal" and it is important to know the "very significant" differentiation that exists among carriers.
"We want to make sure that we tailor the right types of consumers to the right set of carriers and their particular appetites, as well as matching the right type of carriers to the consumer, because it's not just about picking a brand, it's trying to match the right risk to the carriers that will tolerate that risk. I think that's huge," she said.
Insurify is not a static site that uses the same formula all the time; rather it utilizes analytics in an ongoing process to make the buying experience faster and more customer-friendly, she says.
"We are making the intelligence that a 'super agent' might be able to provide in terms of a consumer shopping experience and making it fully data-driven and transparent," she said.
Zacharia believes simplifying the buying process is of particular concern to younger buyers, who she says are accustomed to having everything at their fingertips and being able to conduct business where and when they want to.
"So it's not just just about the price. It's empowering them to make the decision on their own," she said.
Zacharia says she is not out to replace human insurance agents or providers but that platforms like Insurify can help agents make buying a better experience for their customers who want the personal experience of a real agent.