Academy of Insurance Director Surveys State of Learning
Patrick Wraight knew when he took over as director of Insurance Journal's Academy of Insurance earlier this year that he would be making some changes but first he wanted to find out who is taking the Academy classes and why.
"I was convinced when I came on that the (Academy's) content was good, high quality stuff. I just wasn't sure if it was what our audience needed or wanted," Wraight said.
So, he conducted a survey and discovered what was sometimes surprising information from the more than 1,000 respondents. He believes the results reveal useful information about the state of learning in the industry today including about who is learning and how they prefer to learn.
Wraight will unveil the results of the online survey in a webinar on Thursday, March 23.
A large number of respondents work for a small company – one with 10 employees or less — and about an equally large number of people surveyed work for companies that have more than 1,000 employees.
"They were like bookends. So, that surprised me. I was also really surprised to find out that better than half of those who responded had been at their current companies for less than 10 years," Wraight said.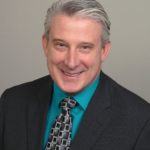 Not surprisingly, around half of those responding work at insurance agencies. But there were also underwriters, insurance wholesalers, claims personnel and people who work at reinsurance companies.
What Wraight found interesting is that around 10 percent of respondents identified themselves as fitting into an "other" employment category, such as consultants, attorneys, government regulators, municipal employees and third party administrators, as well as employees of financial institutions, a hospital, captives, a school district and a college.
The diversity of the survey respondents in terms of job titles, age groups, responsibilities and relationships to the insurance industry is encouraging, according to Wraight, and identified niches that he had not previously considered part of the insurance education audience.
"I didn't think about IT and we had a handful of IT people. It didn't think about compliance analysts and there were a handful of those. … There was somebody that worked for a hospital as a transplant financial counselor and is interested in the Academy. That completely fascinates me," Wraight said.
The survey results clearly showed that the "reach that the Academy has is broad and deep. And with all of this out there, we've only just touched the surface on how we can serve our audience," he said.
Despite the diversity of the respondents, some common themes emerged. For instance, "it's very clear that people have very limited time and very limited budget, which was probably not a surprise," Wraight said.
But "across different job roles, there was a commonality as to how they want to engage with training."
While the Academy has traditionally been online webinars, live and recorded, a majority said is that they would rather attend training in a classroom, preferably with an instructor from outside their organization.
The challenge, or opportunity, for the Academy and all learning centers is to provide content in ways that will engage the audience. Wraight has some ideas about how to do just that. One is the possibility of offering the recorded content to third party instructors to use in a classroom, along with prepared talking points or methodologies "to facilitate the discussion in class after the class has watched a 20-minute or 30-minute video. The preparation time for doing that sort of teaching is much, much lower," Wraight said.
Another project in the works is a multi-hour, multi-week class on personal lines insurance. It's a basic class for people with very little insurance experience or those who need some background in personal lines insurance, he said. That curriculum will include an overview of insurance as a career. "It will review how your career can progress from – if you're a brand-new customer service representative in an independent agent's office or an underwriting analyst in an insurance company or a junior claim adjuster or an independent claim adjuster – and where that career can take you," Wraight said.
The process of creating the survey was itself a "learning experience," Wraight said, and the results will be useful in planning classes "so that we can make sure we're meeting everybody's needs."
Insurance Journal's Academy of Insurance, founded in 2010, provides live online training and on-demand webinars and classes taught by more than 65 educators, consultants, writers and executives. Its current library holds more than 600 different courses on coverages, management, sales and risk management. The Academy also offers books and insurance skills testing.